About

The Karman Fellowship Program is a one-year leadership program designed to foster trust, independent dialogue and cooperation between

15 selected Karman Fellows

who are below the age of 45 and have achieved outstanding accomplishments in space
Karman Fellows are entrepreneurs, industry leaders, educators, artists and ecosystem builders who are motivated to positively impact space.
Chatham House Rule
In an effort to create a safe forum for independent and strategic discussion about the future of space, the Karman Project gathers members as passionate individuals and operates under the Chatham House Rule. Karman Fellows interact with a diverse, global and multidisciplinary network of decision-makers to amplify their impact.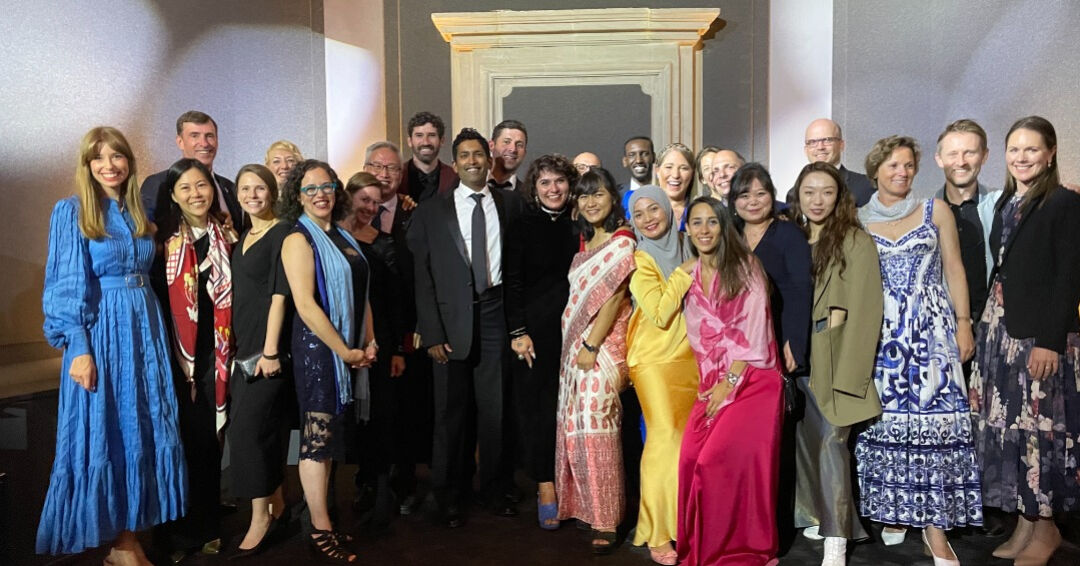 The Fellowship Program is designed to facilitate personal engagement, trust-building, inspiration and impact. We connect the Karman Fellows with leaders, trailblazers and industry experts — leveraging the varied learnings and experiences of our professionally, culturally, discipline-rich community for ongoing personal and professional development.
Promoting values-based leadership through interdisciplinary and intercultural training with globally recognised partners.
Empowering Karman Fellows and Pioneers to implement best practices across their respective organisations and agencies, and amplify their impact beyond their regions and disciplines.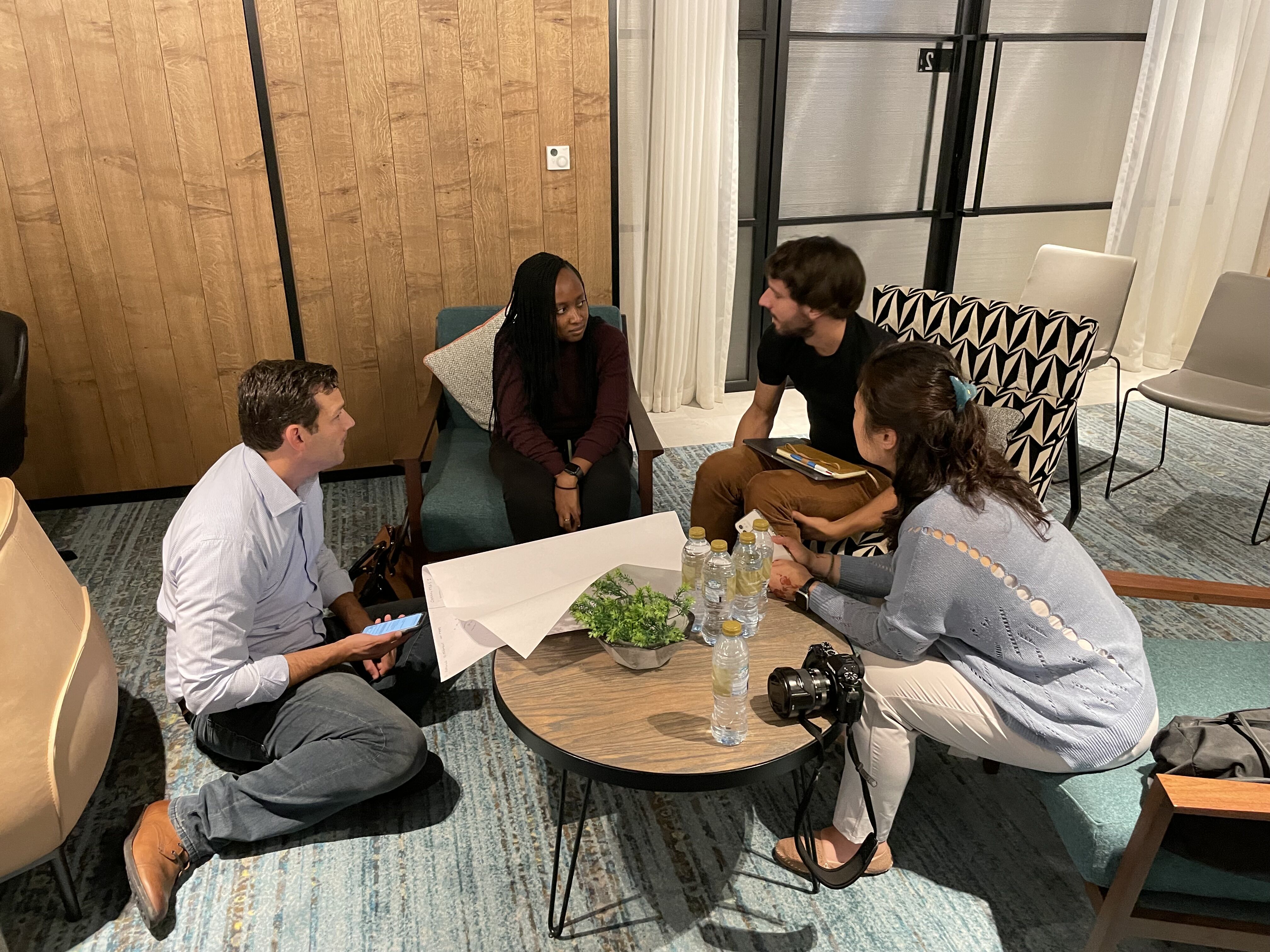 Facilitating independent forums for strategic dialogue to aid us in responding to time-critical global challenges for space and using space.
Elevating Karman Community voices to key regional and international stakeholders. Finding consensus and shaping papers, recommendations and campaigns annually.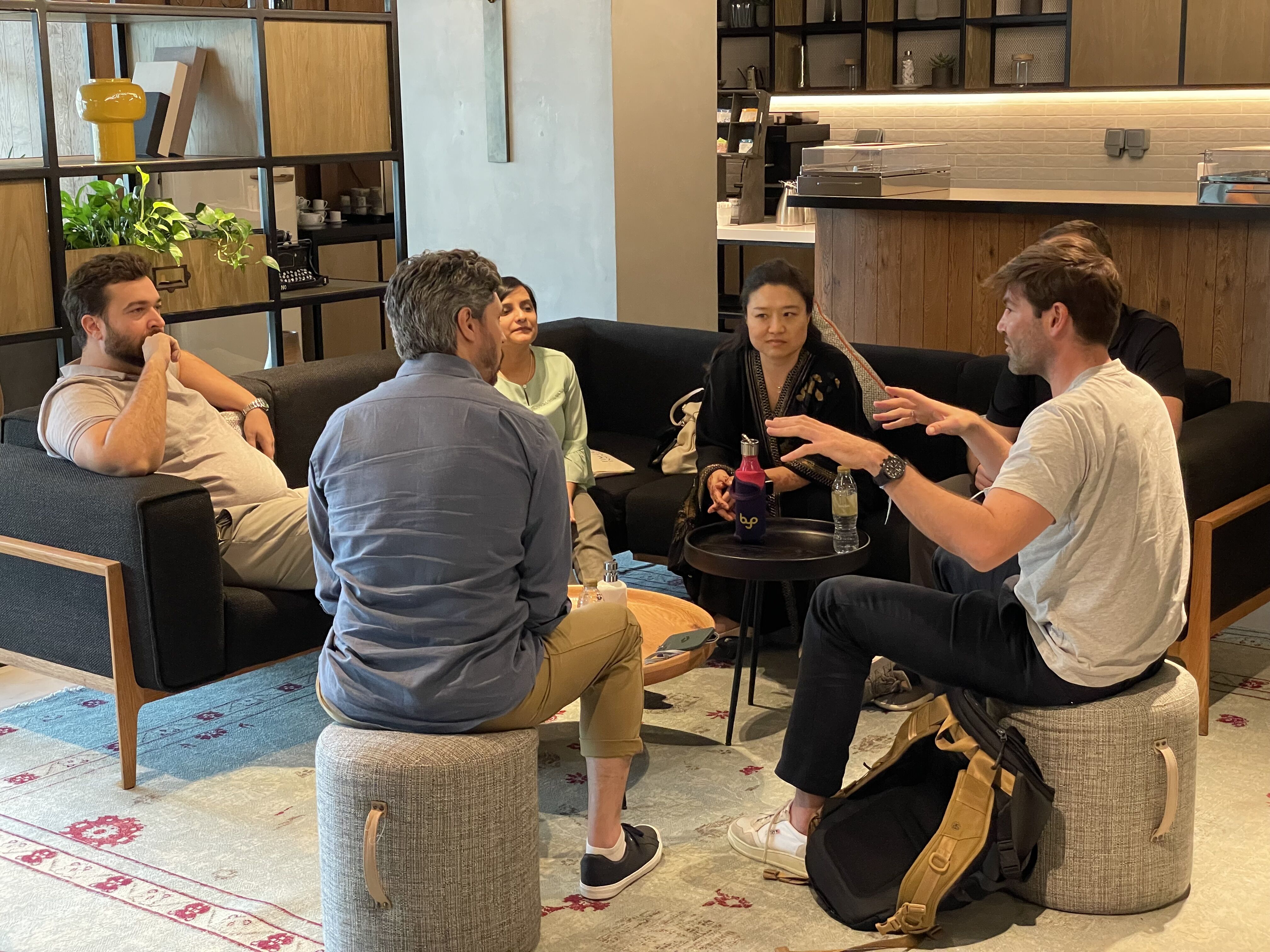 Supporting Karman Fellows in crafting and implementing personal Fellowship Commitments informed by and serving the United Nations Sustainable Development Goals.
Finding focus with the six Karman Impact Themes: Space for Sustainability, Education, Empowerment, Cooperation, Science and Inspiration.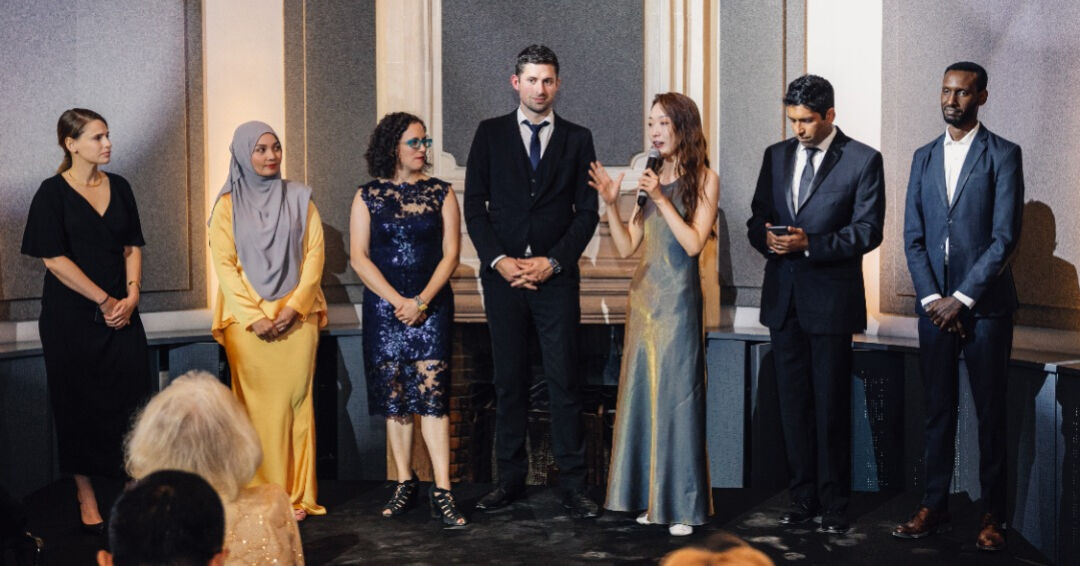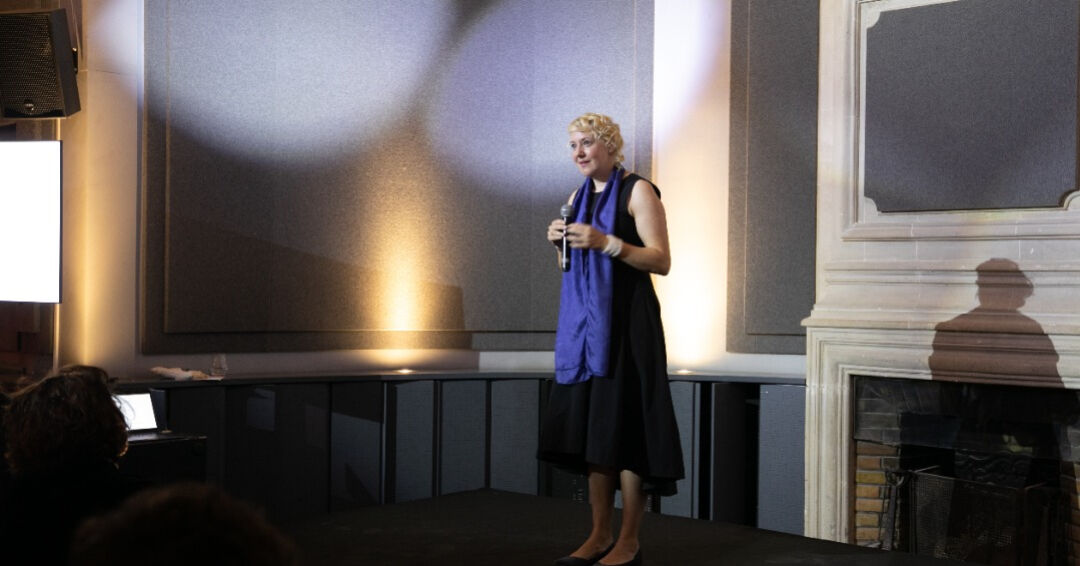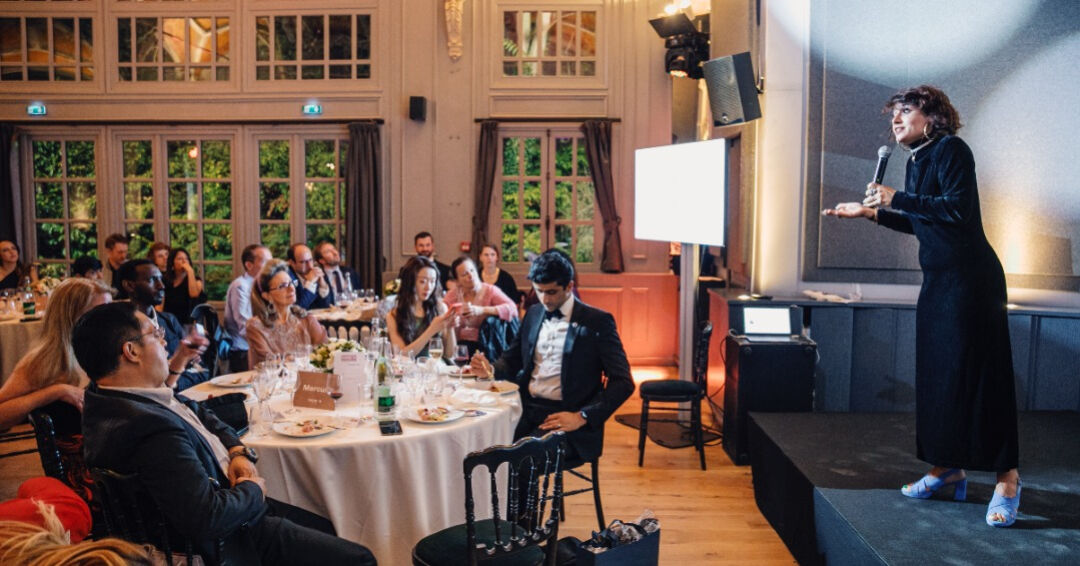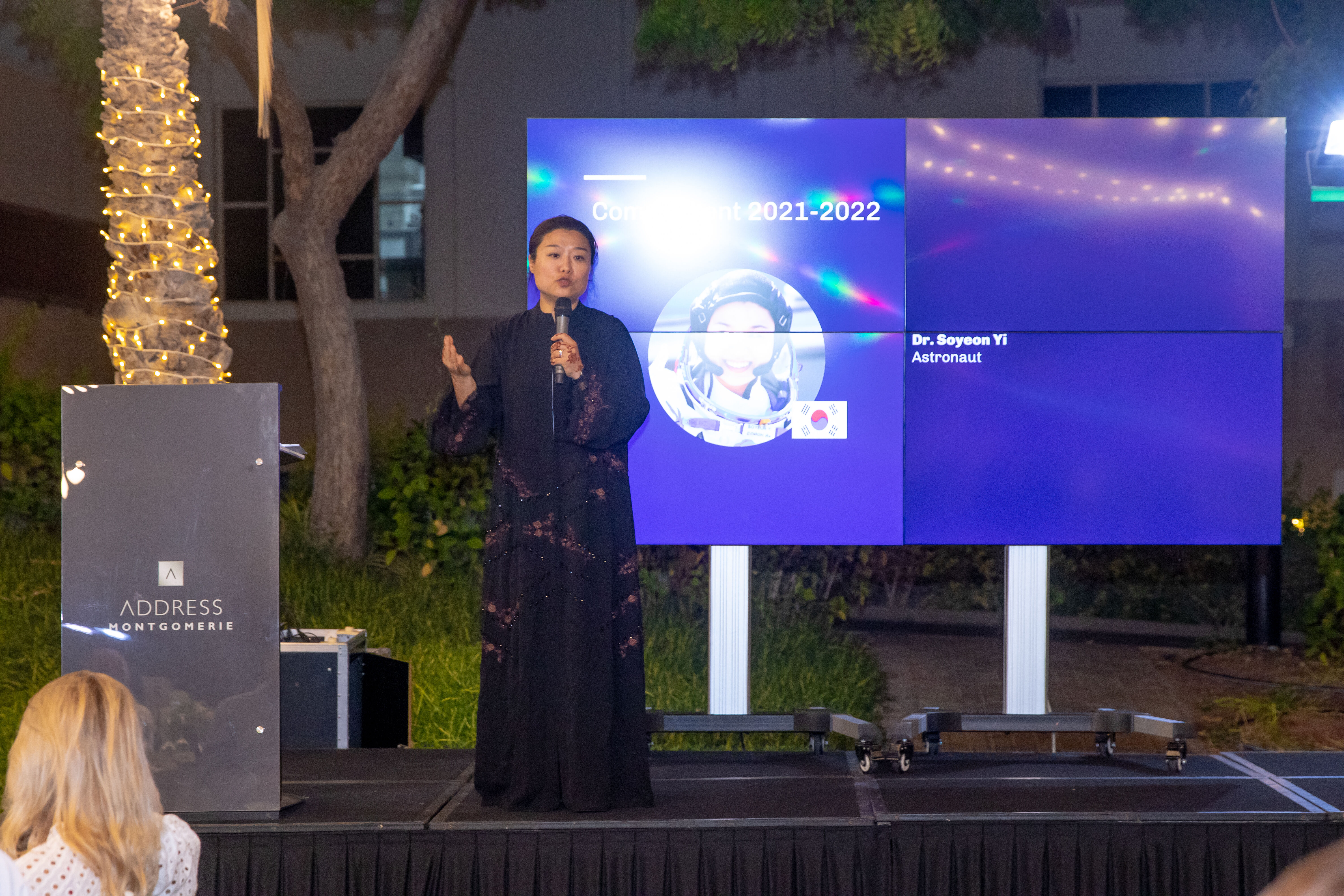 The flagship event of the Fellowship, in which Karman Fellows are gathered together in-person with global leaders for a four-day program featuring strategic discussions, workshops, social activities and leadership challenges.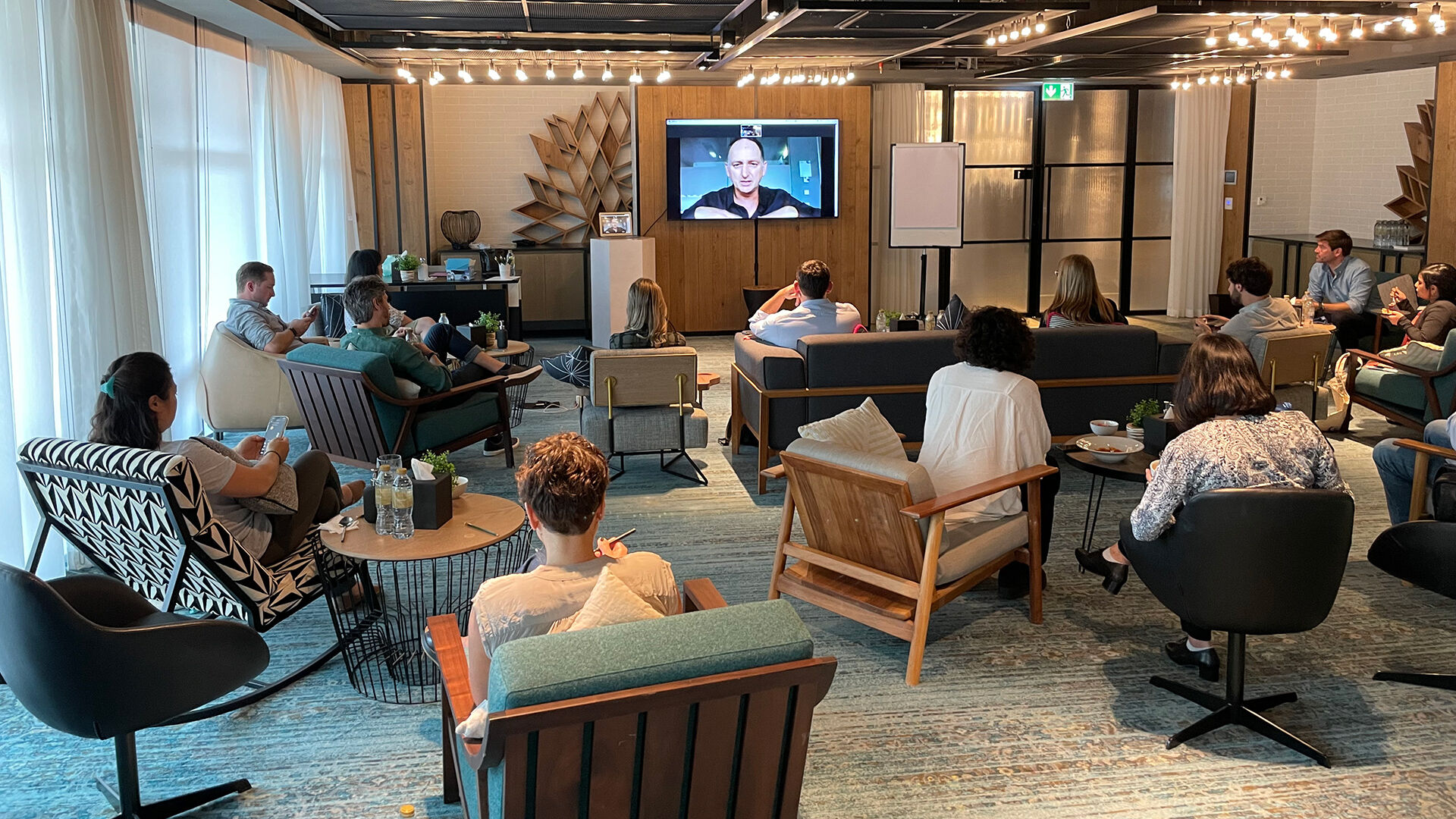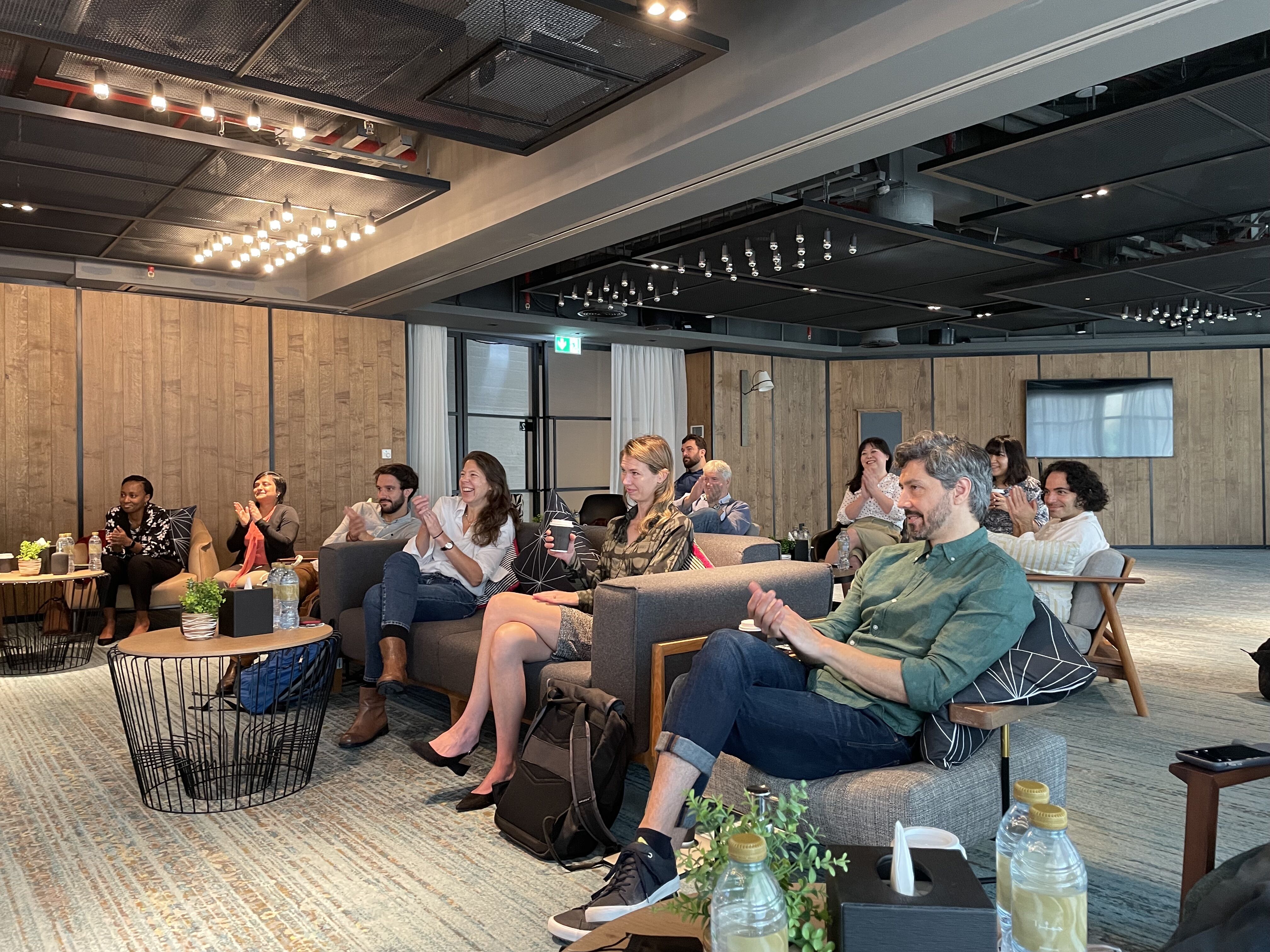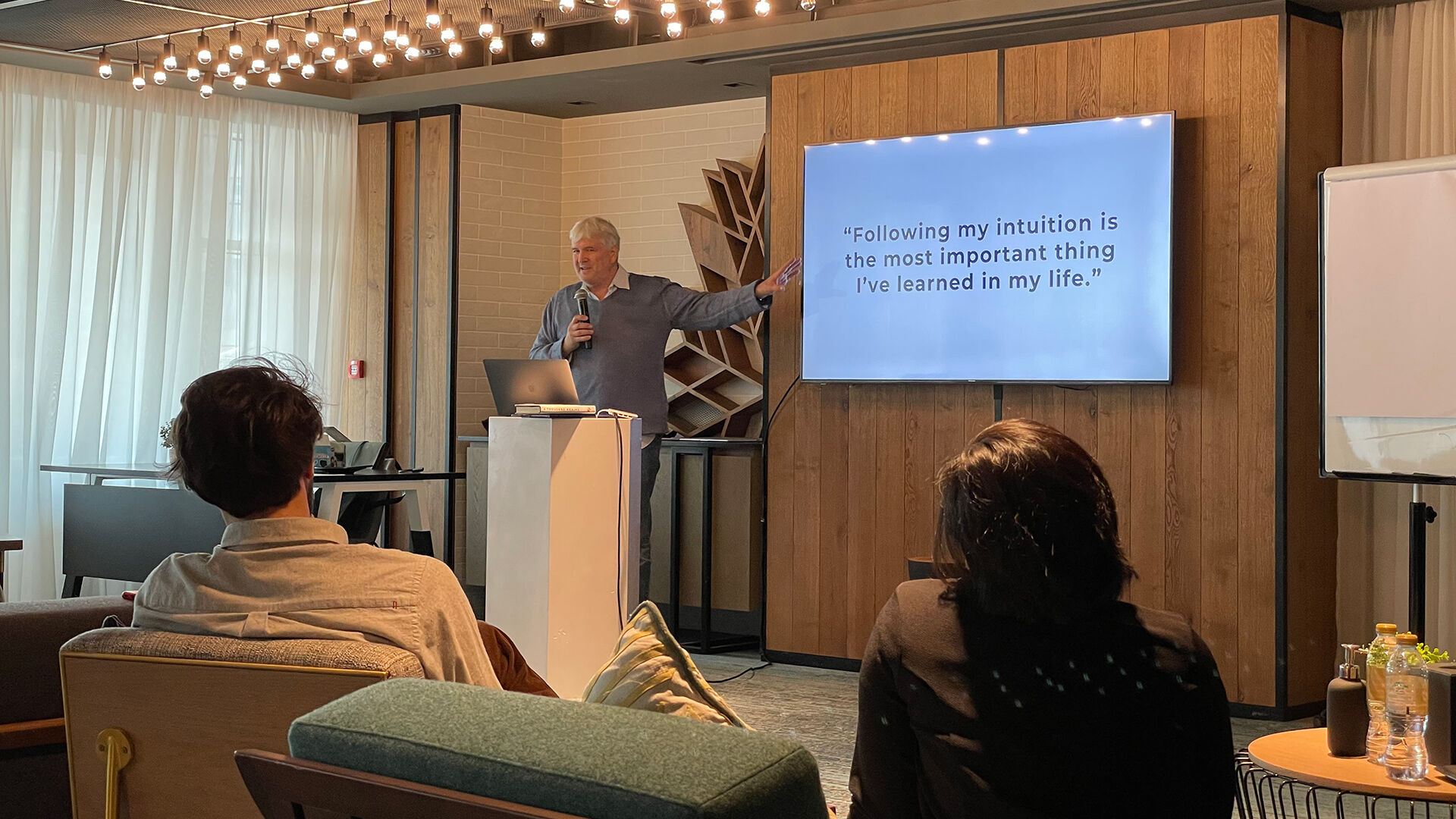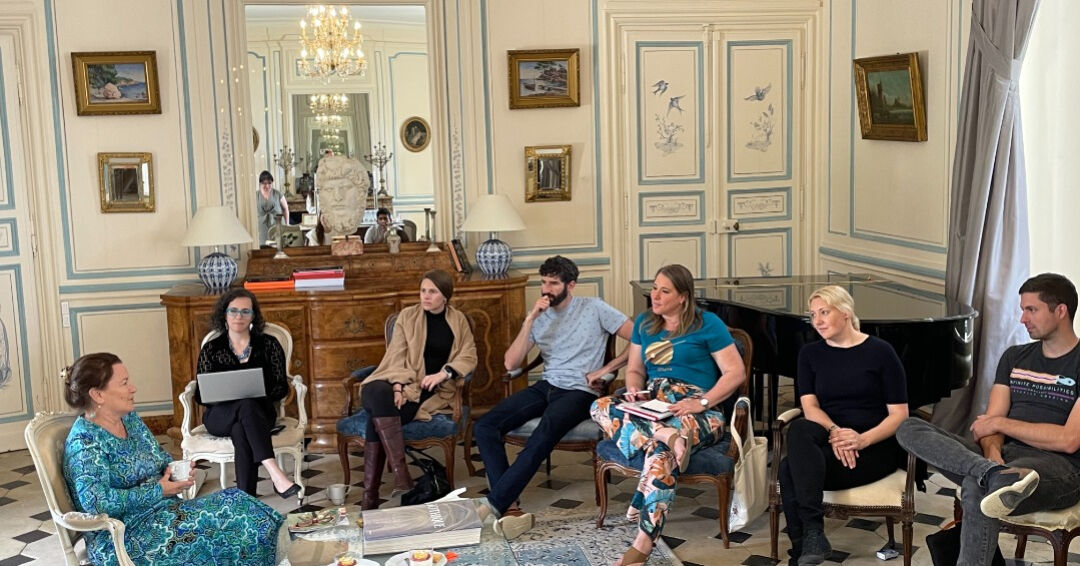 Strategic Roundtable Discussions
A solution-oriented forum for strategic discussion around key topics in space to support Karman Community members in producing whitepapers with actionable recommendations.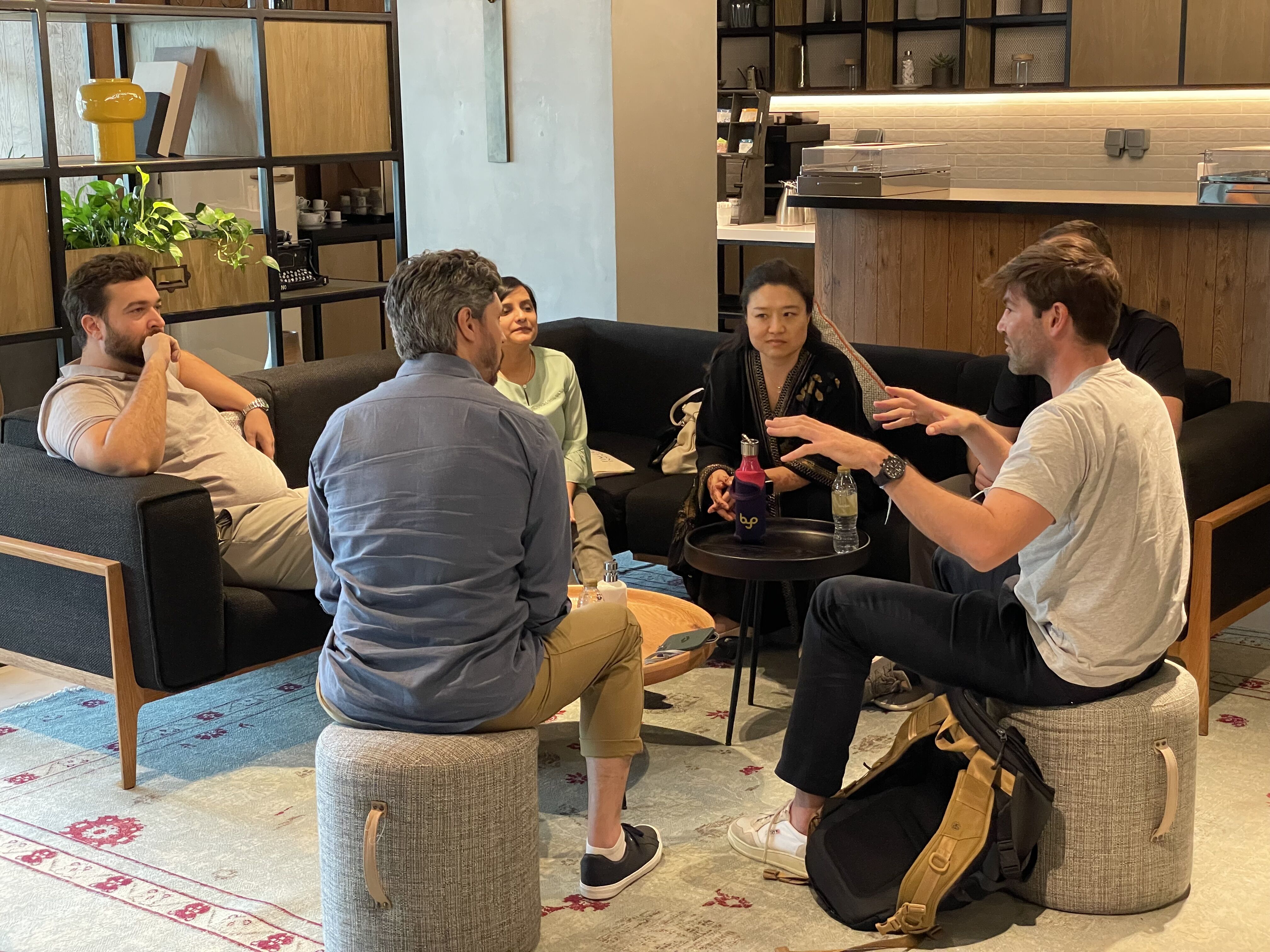 The key outcome of the Karman Fellowship, in which Fellows are supported in taking a personal commitment - a pledge - to further advance a topic of their choice focused upon impact and cooperation within space.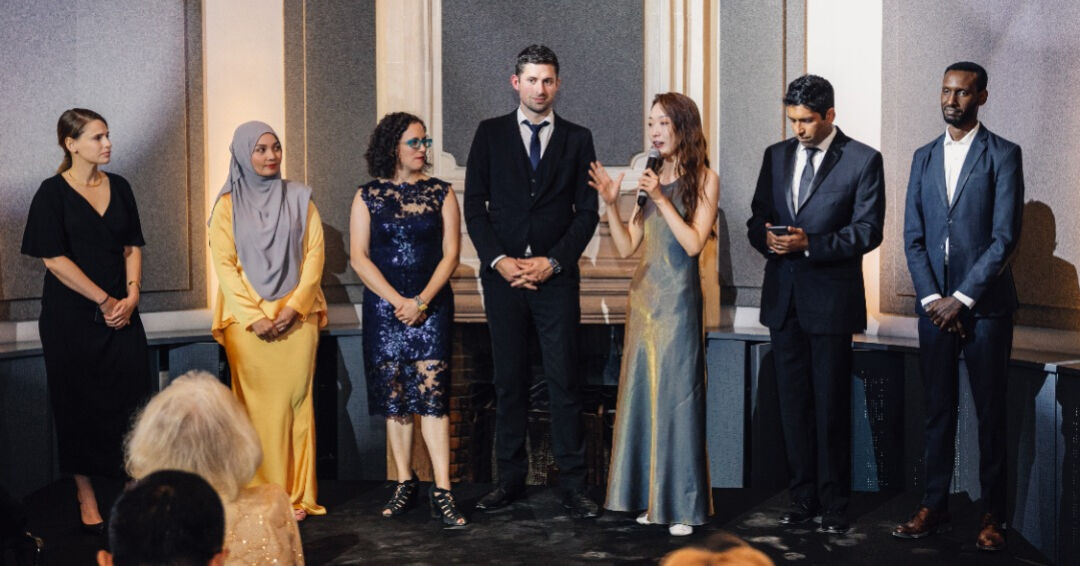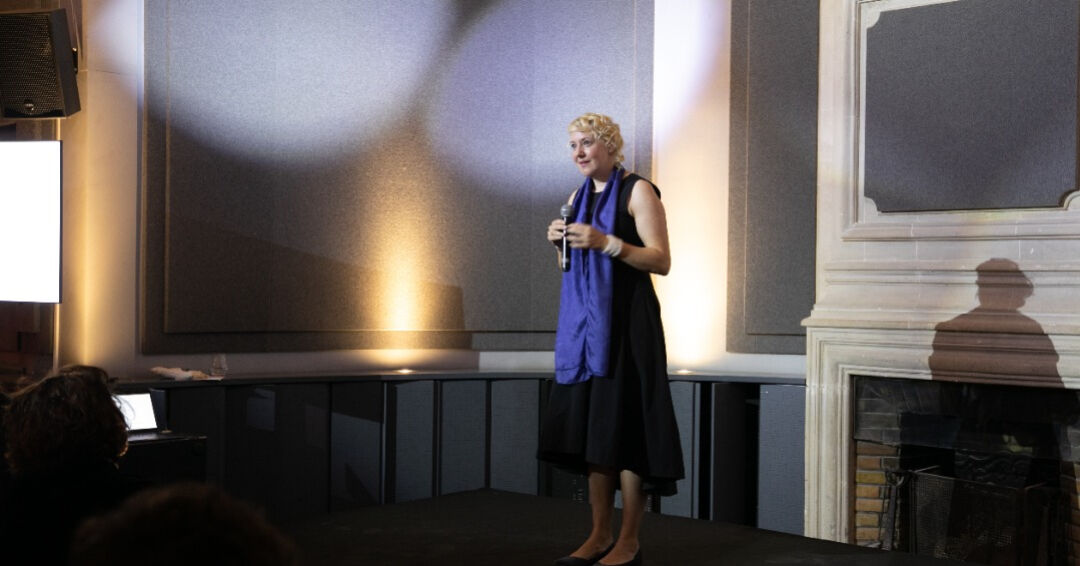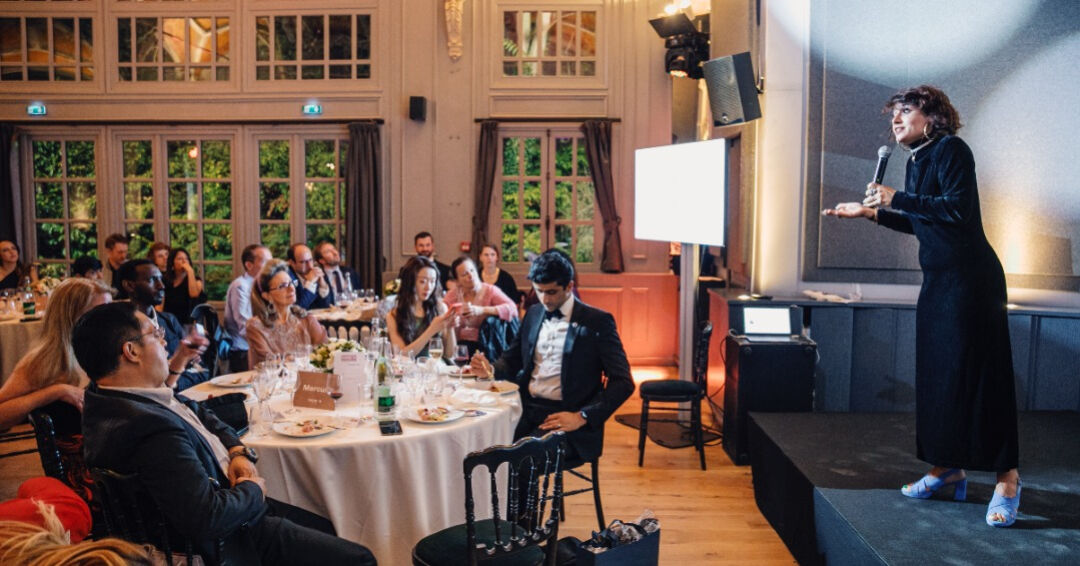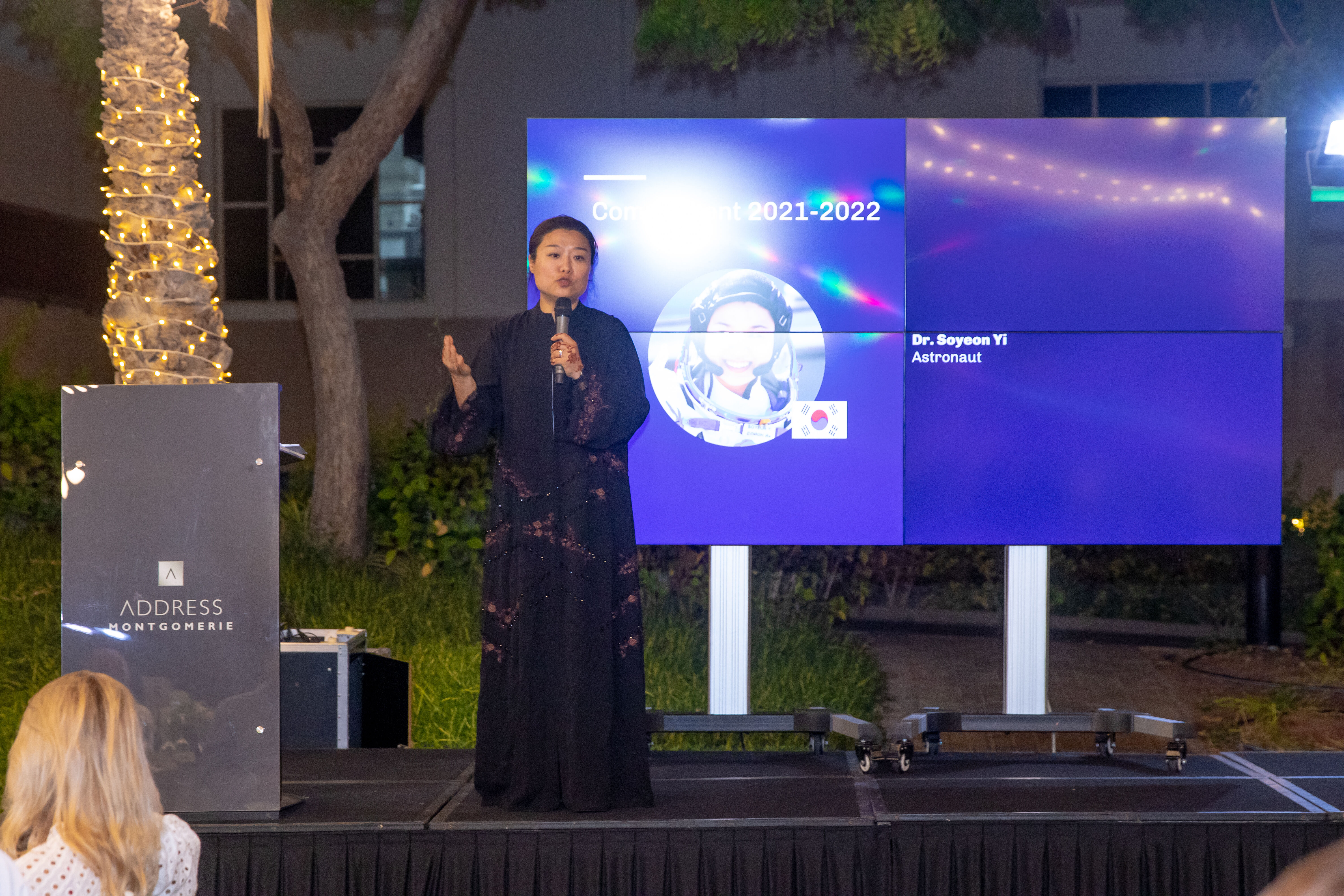 An inspiring and strategic evening for the Karman Community to gather with key stakeholders in space and adjacent industries in support of the Karman Fellows as they declare their voices and visions for a cooperative future in space.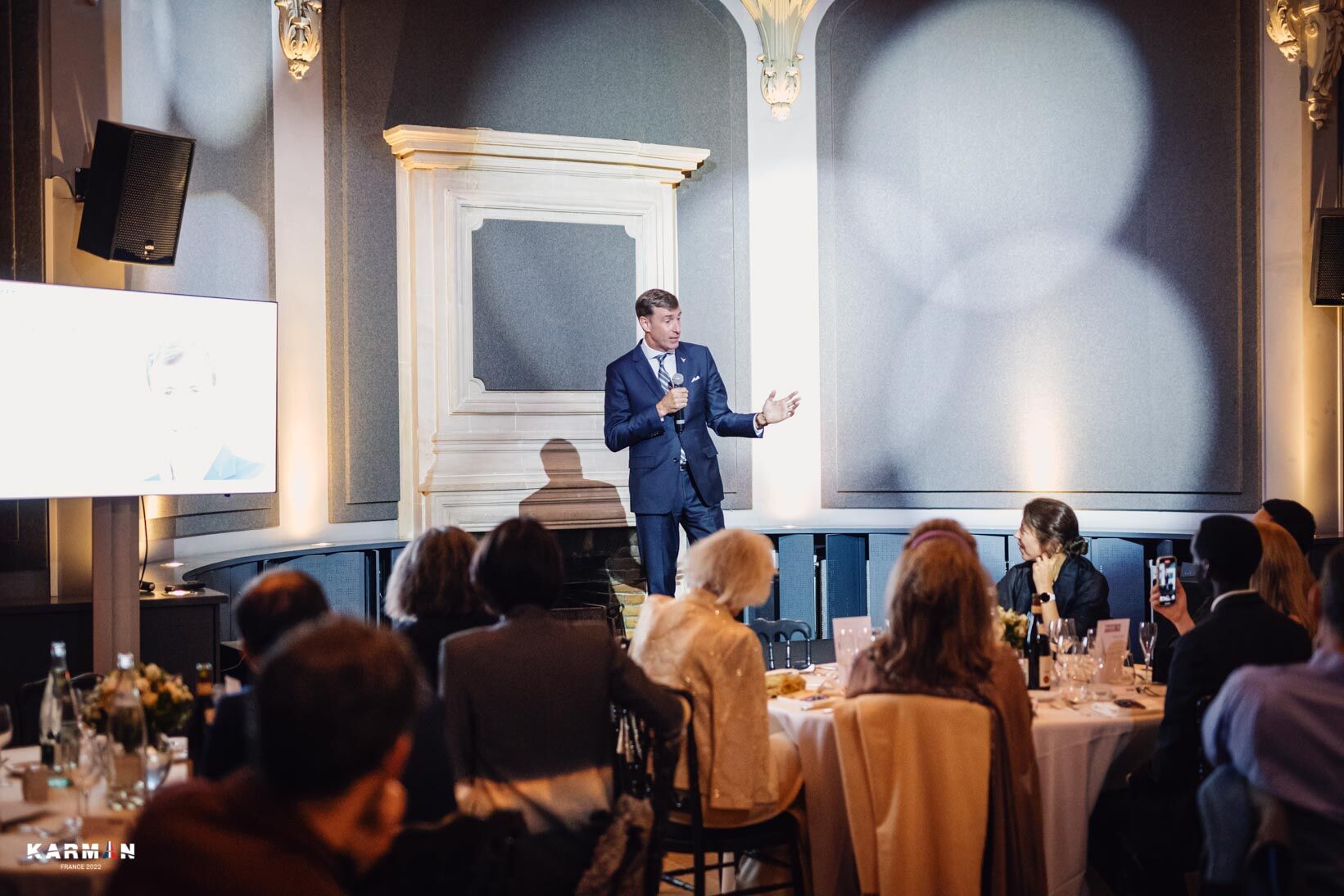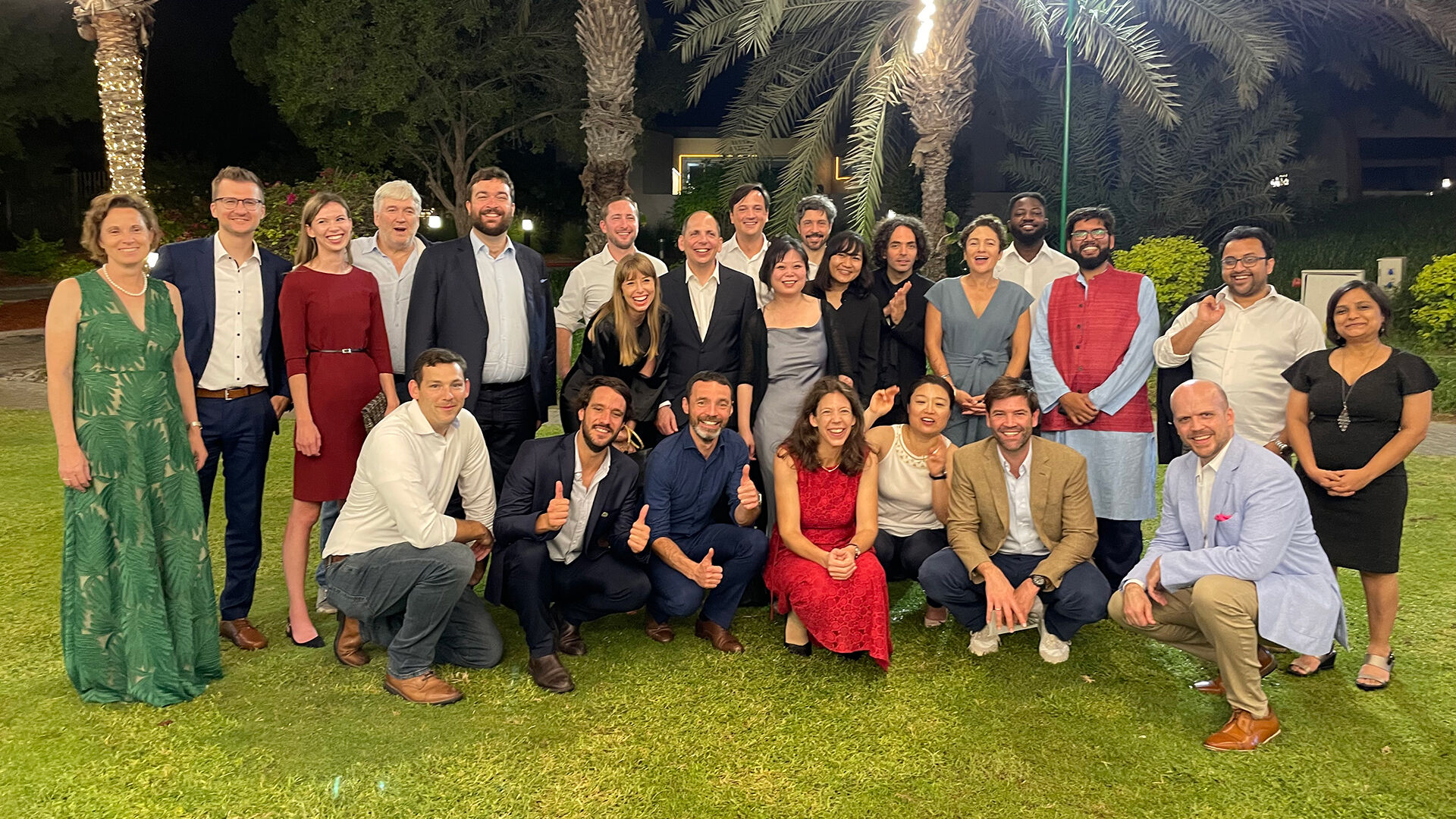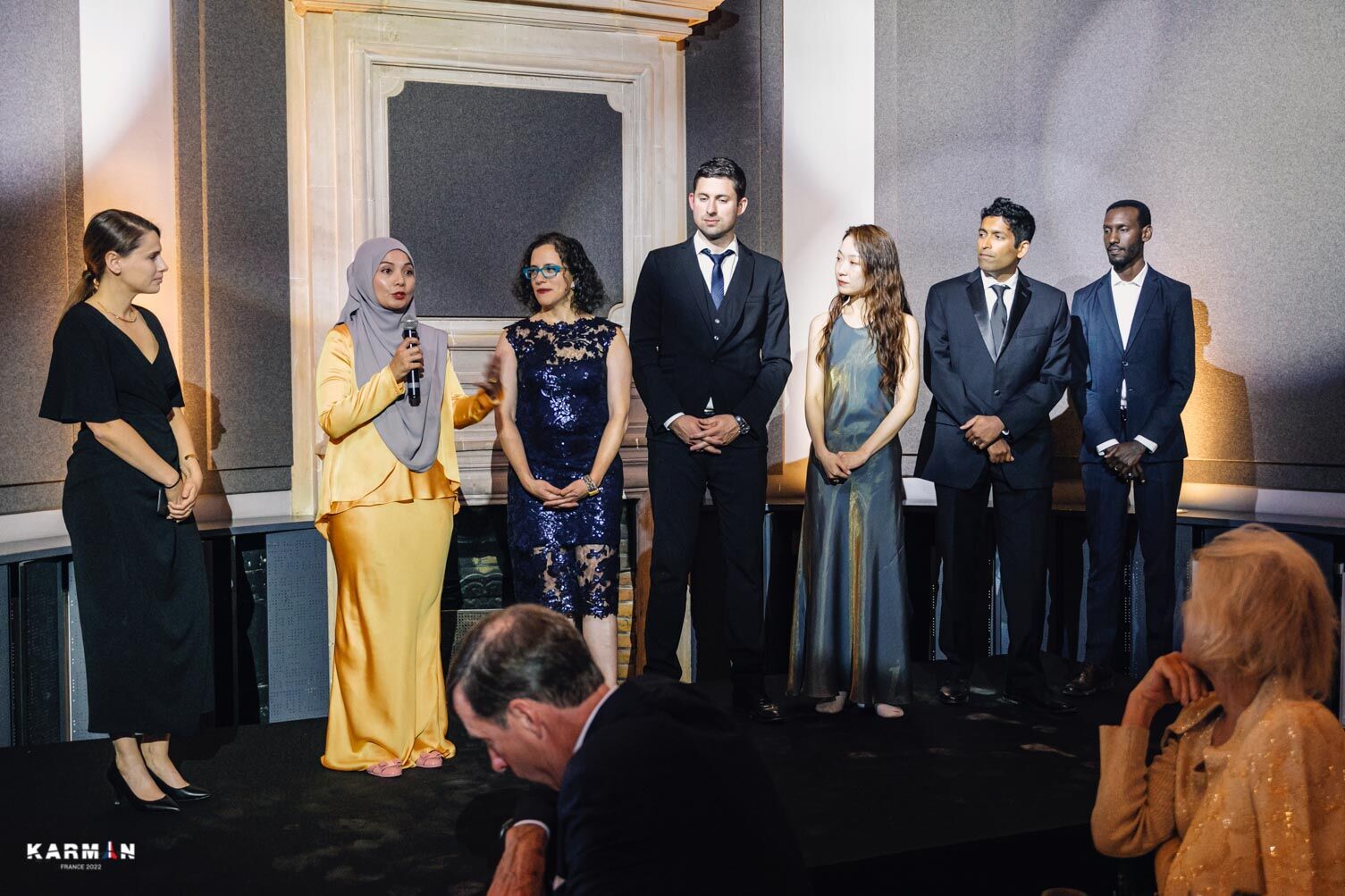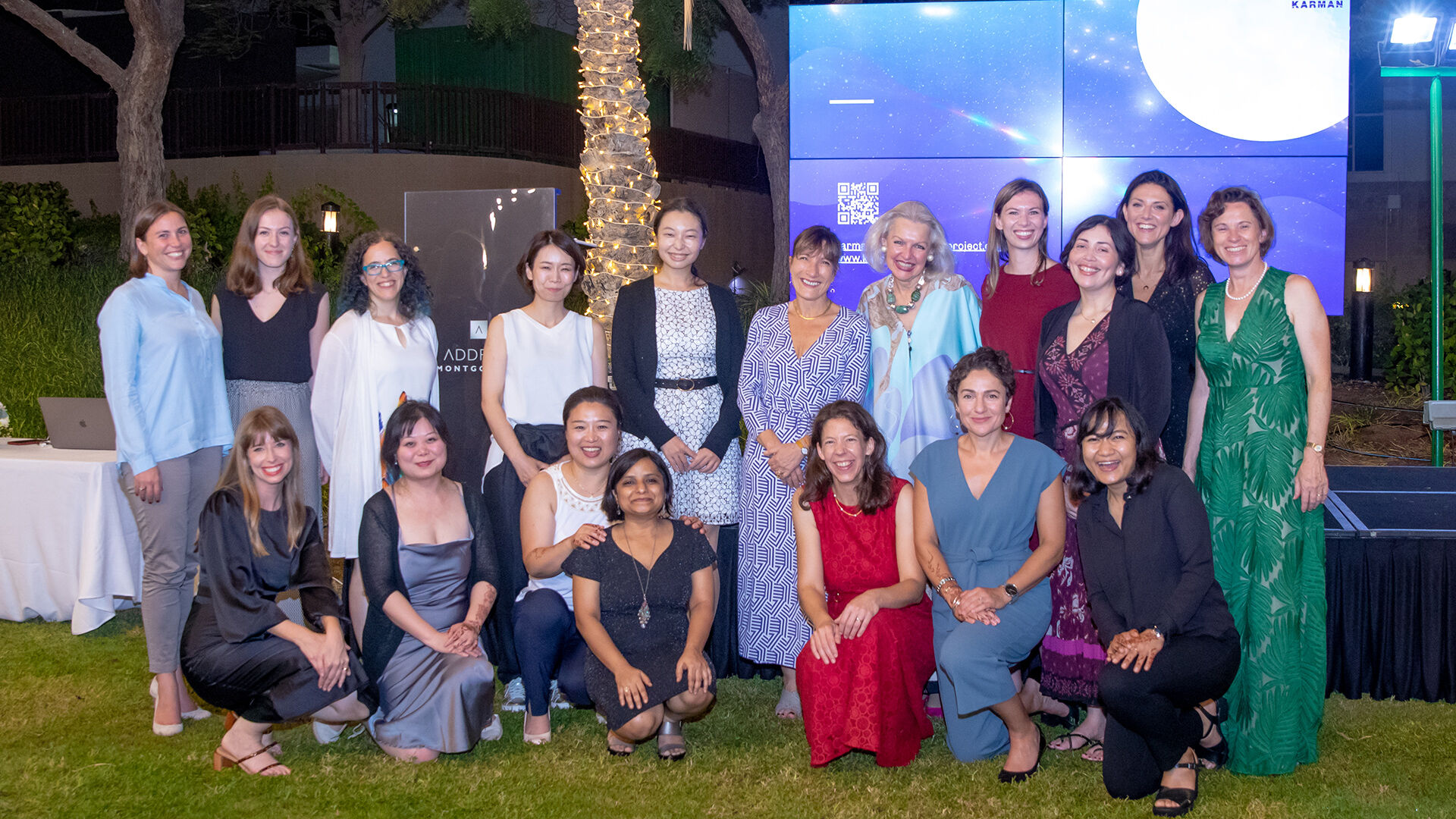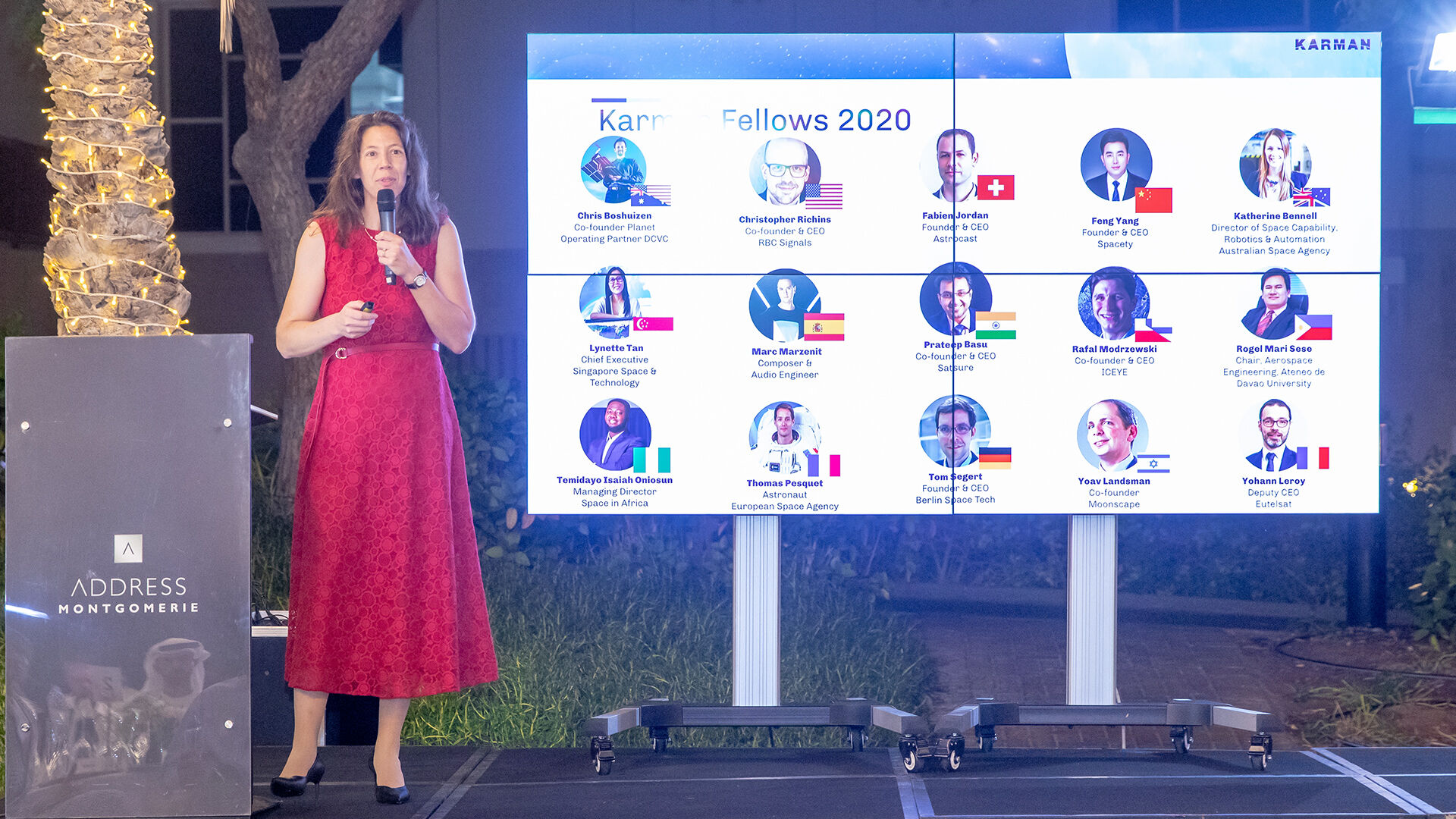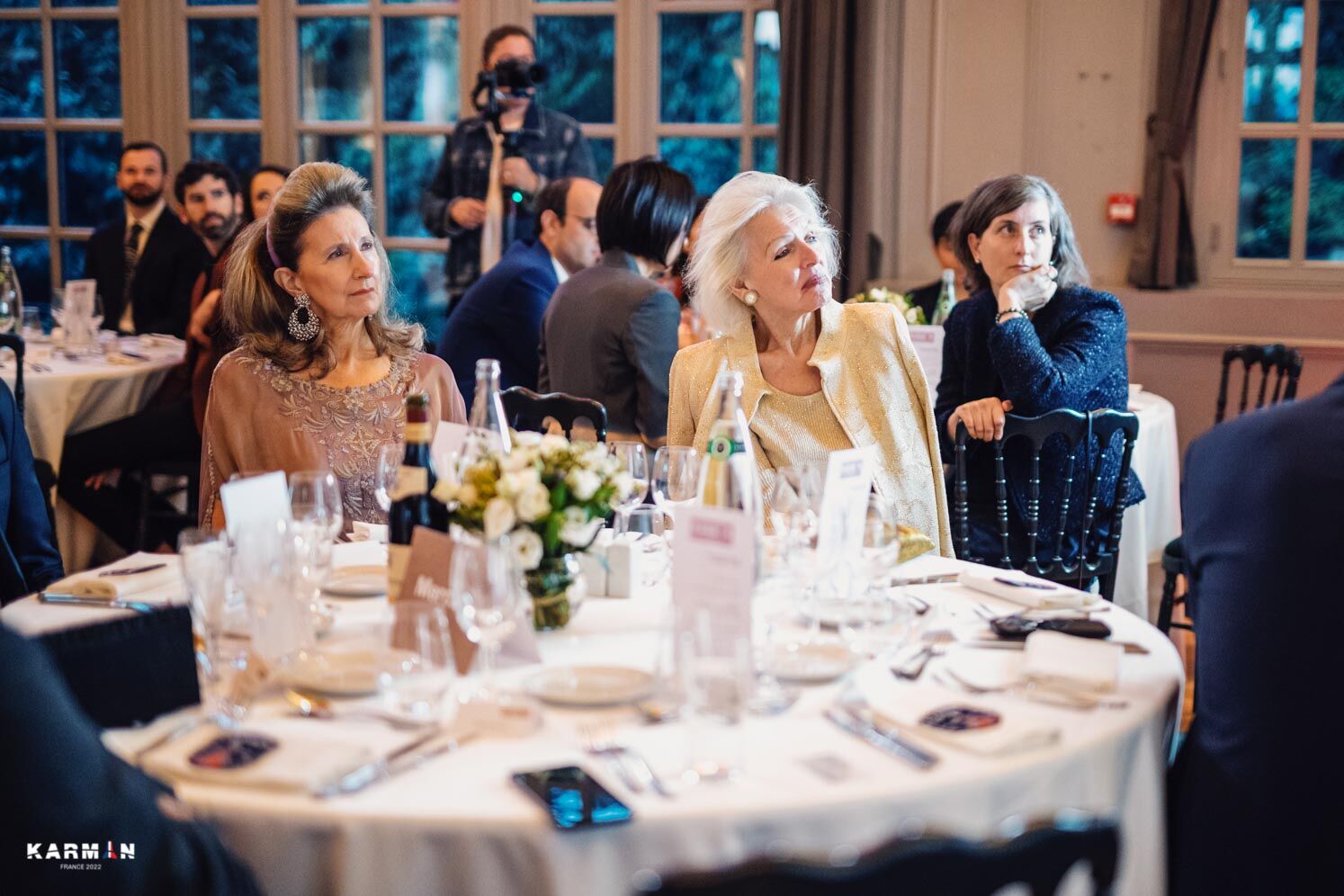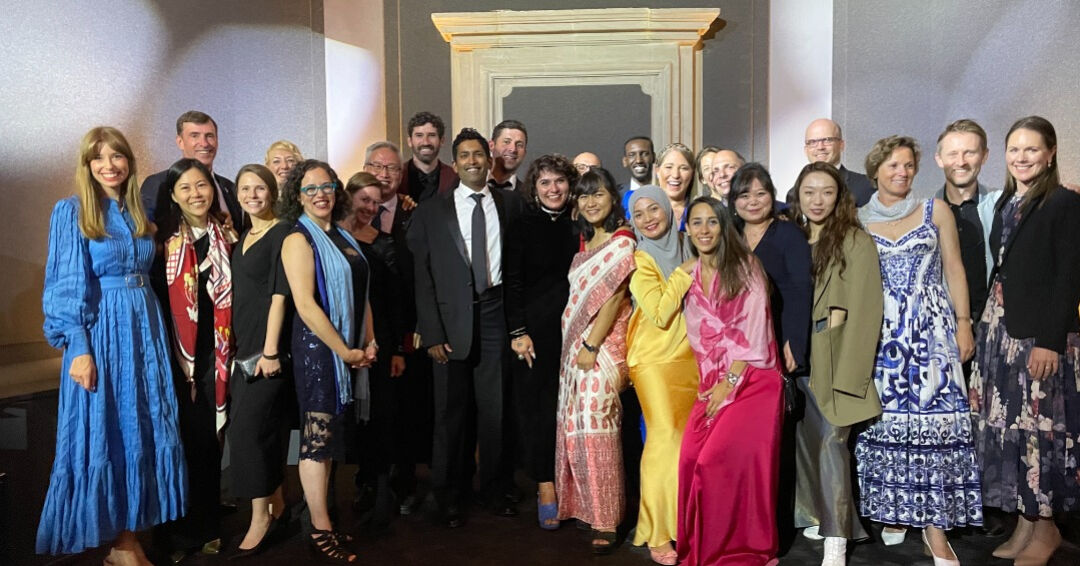 Curated and intimate discussions with leaders across disciplines designed to impart best practices throughout the Karman Fellowship.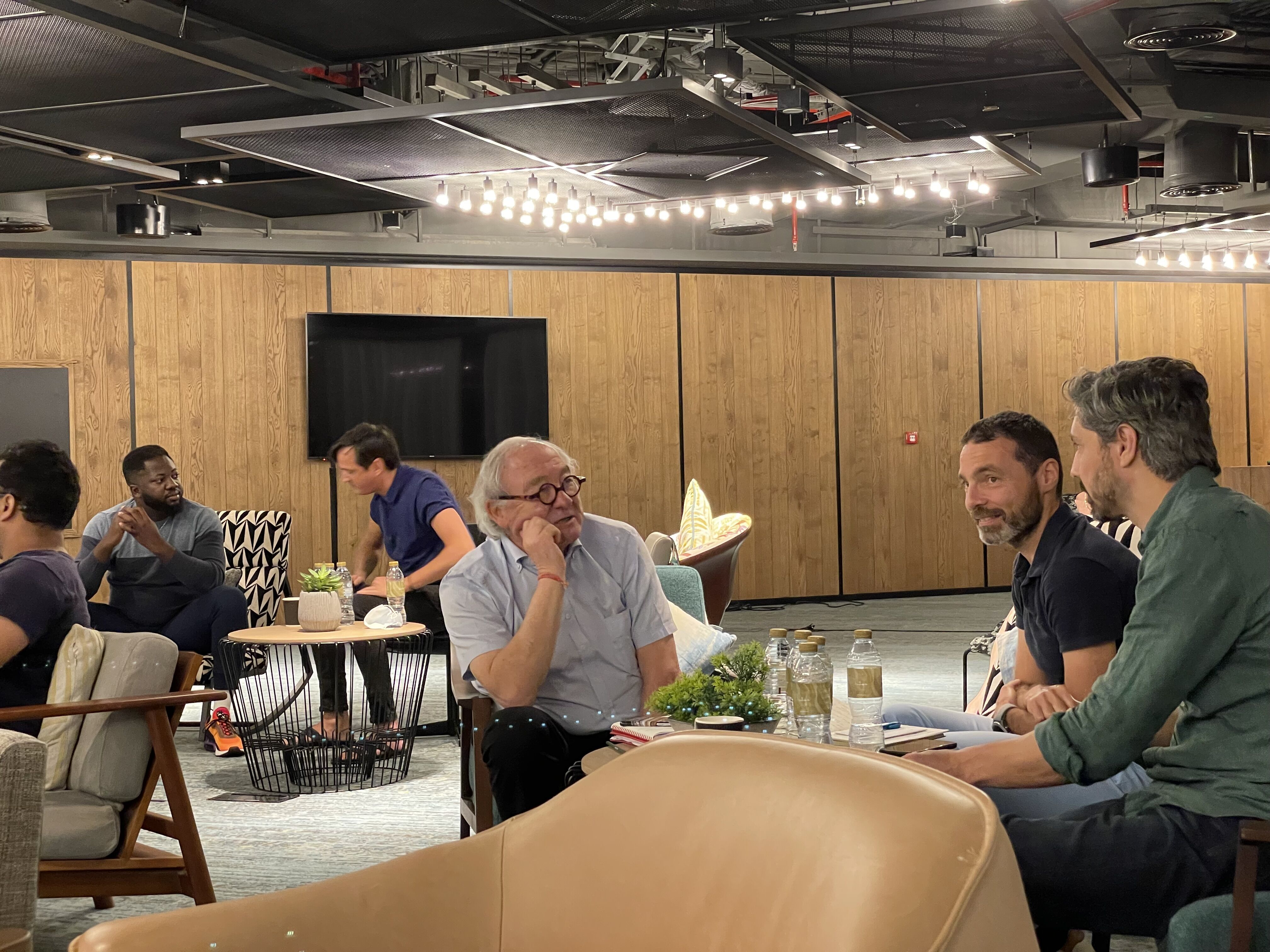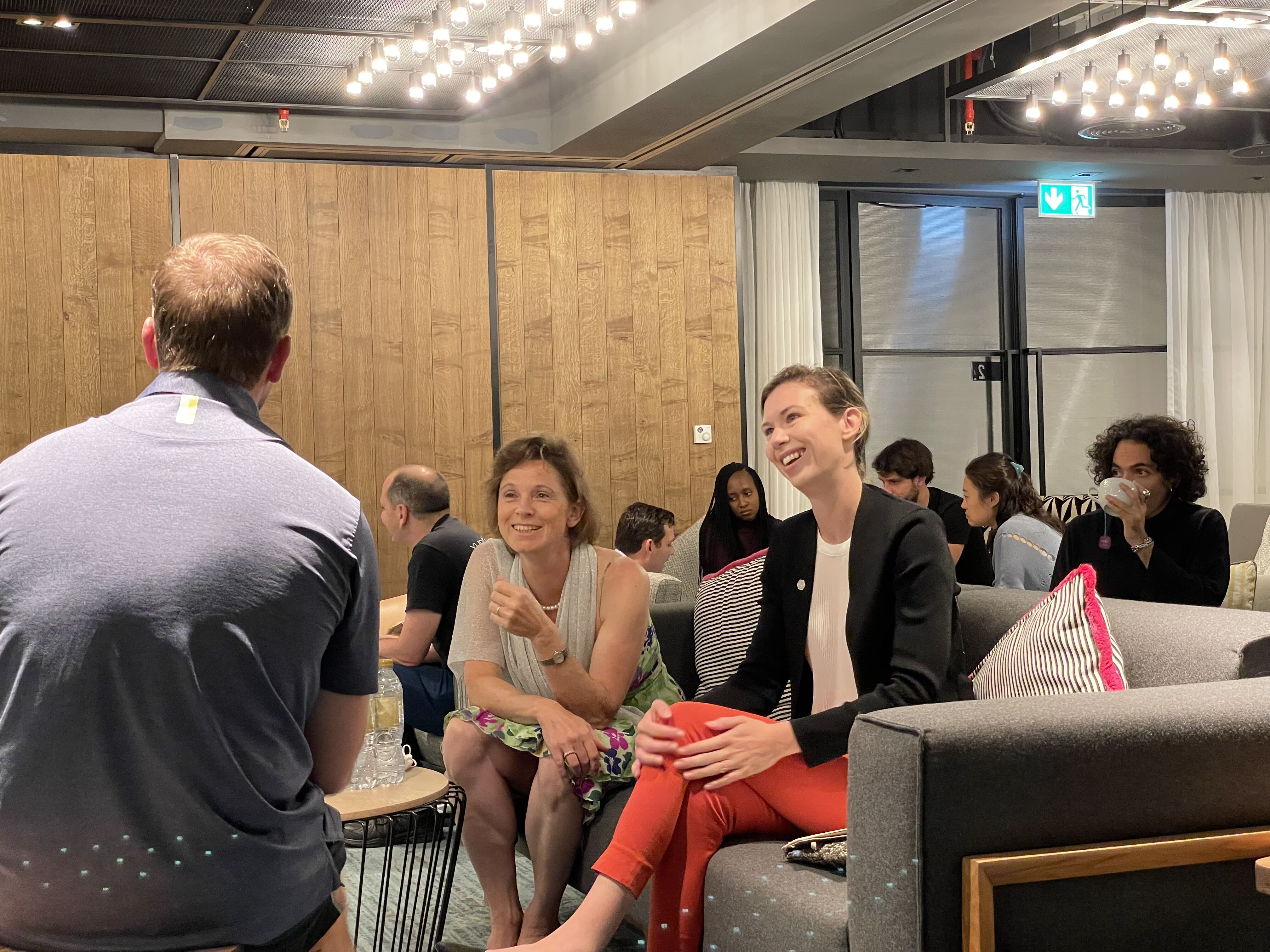 Exploring cultures, disciplines and events with hosts and partners to deepen key understandings.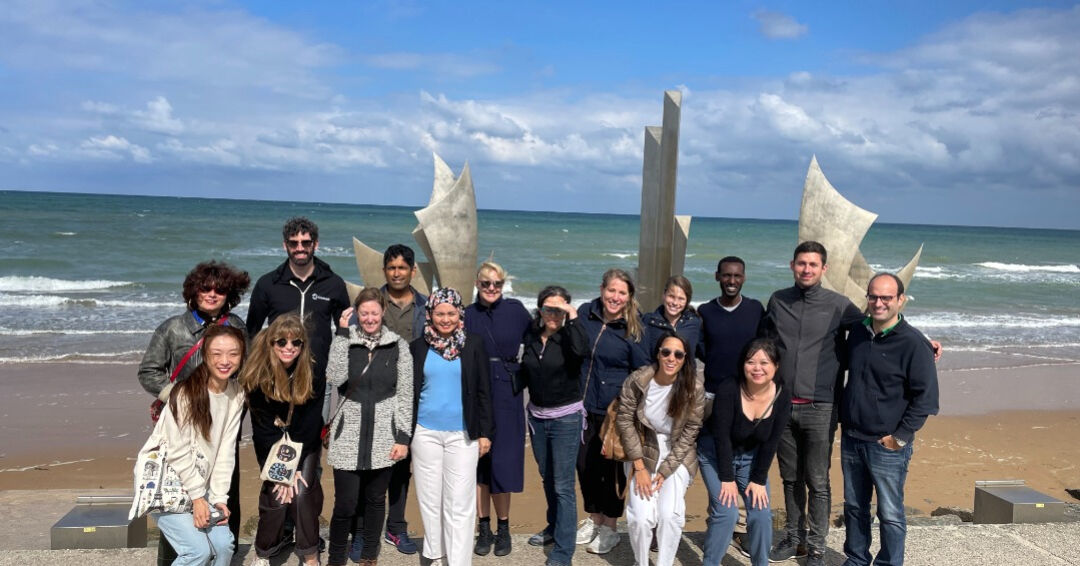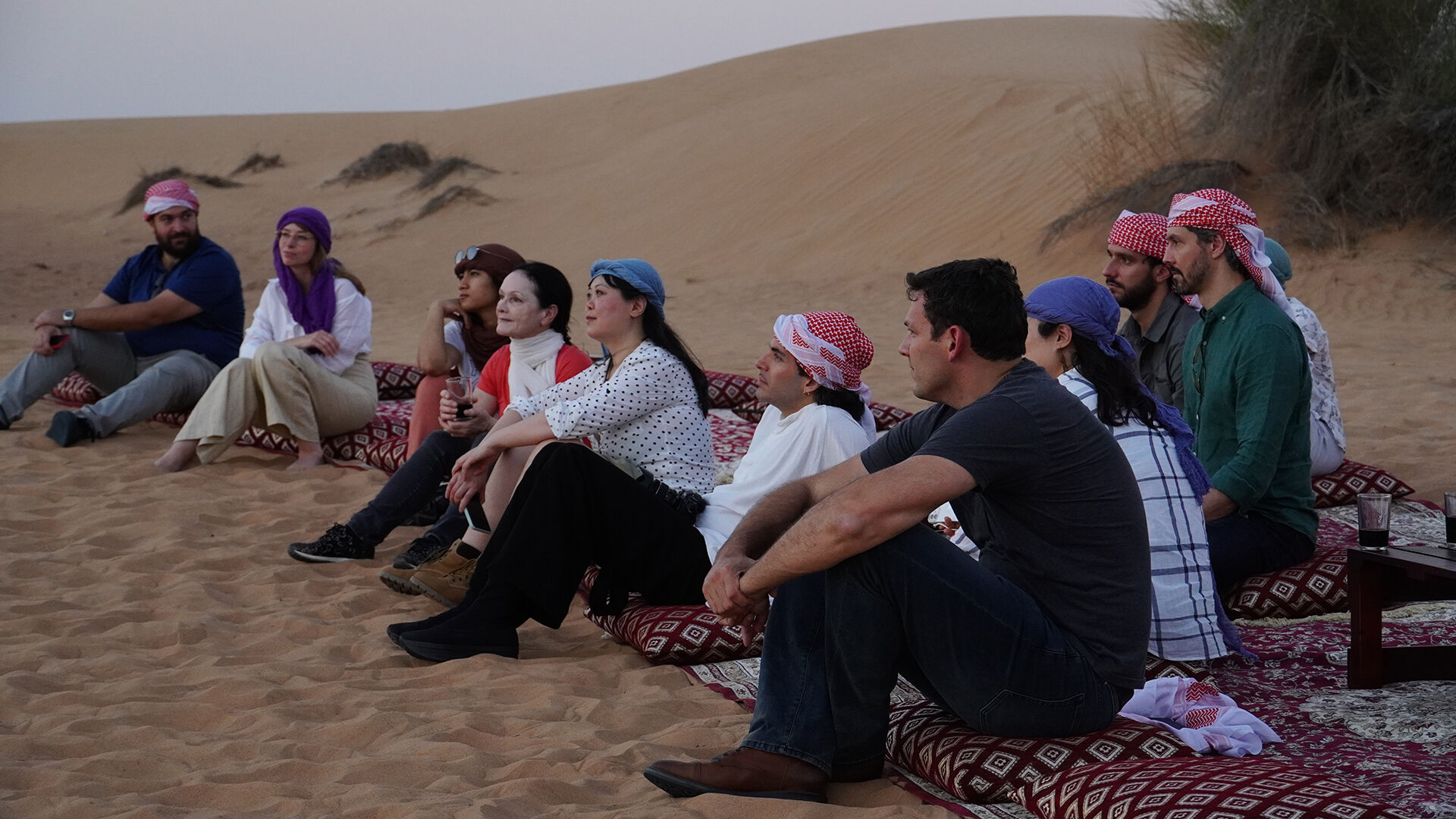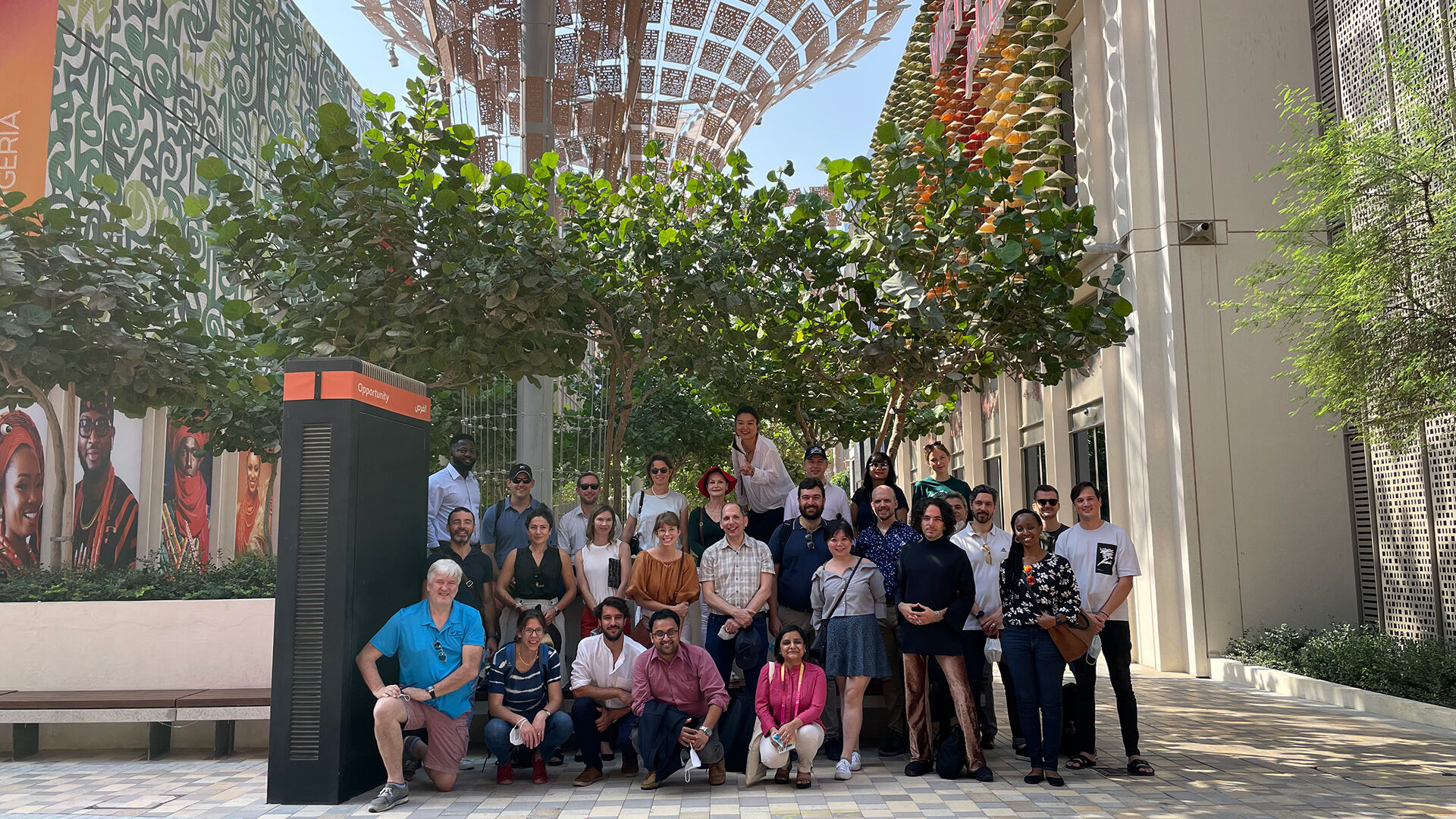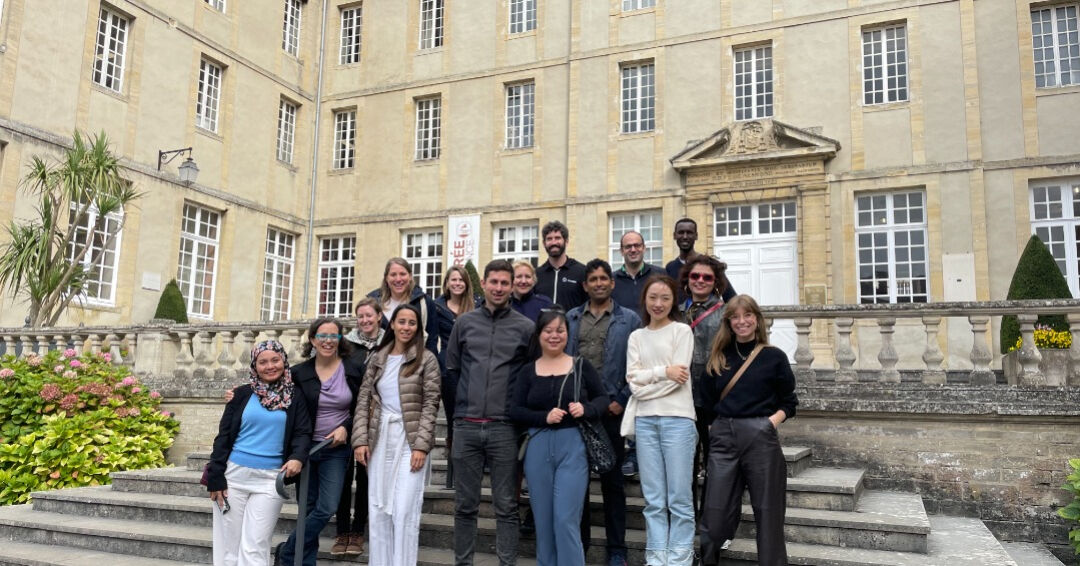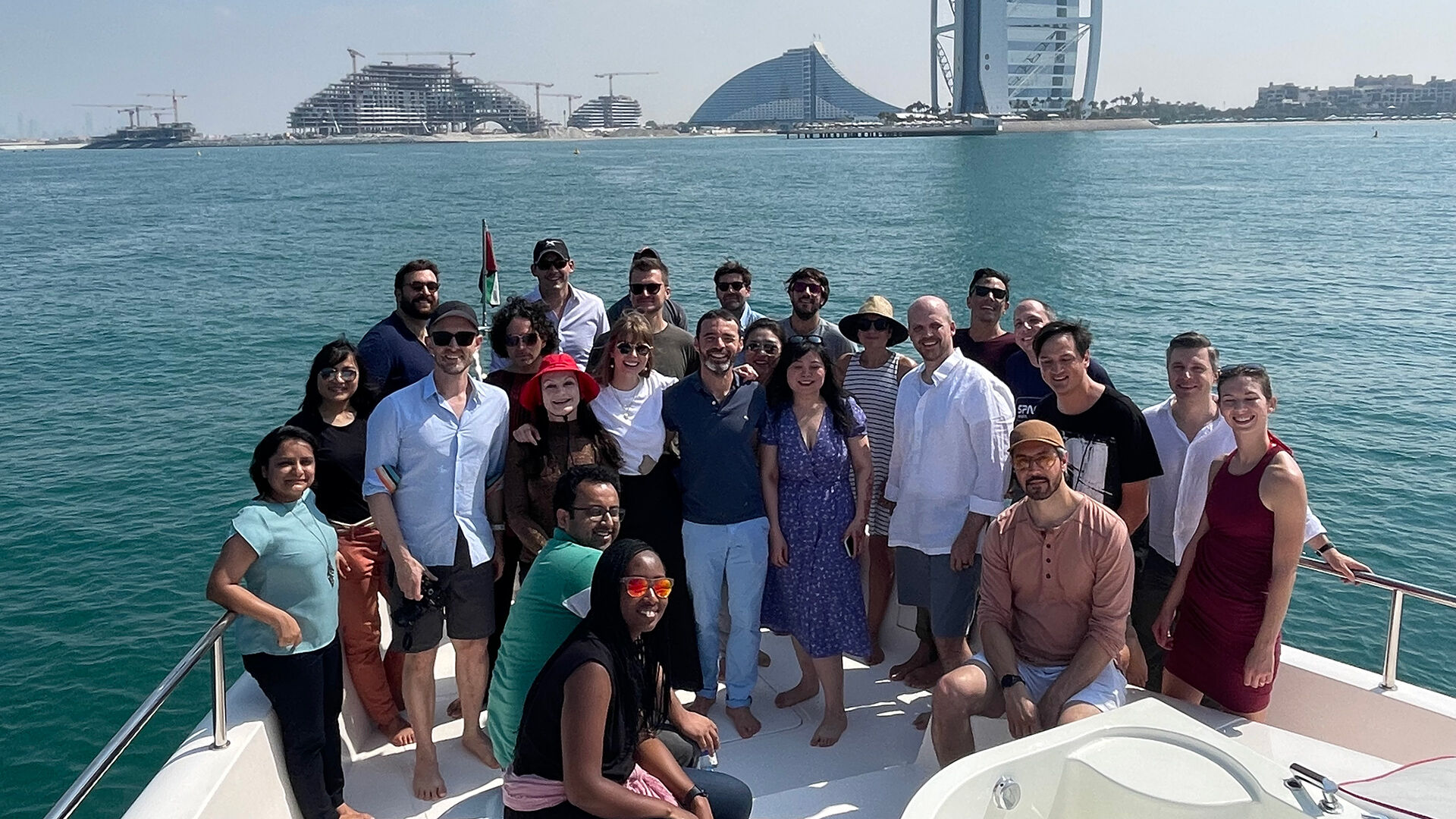 Creative workshops to envision the state of space in the future. Sci-fi style and guided by international directors.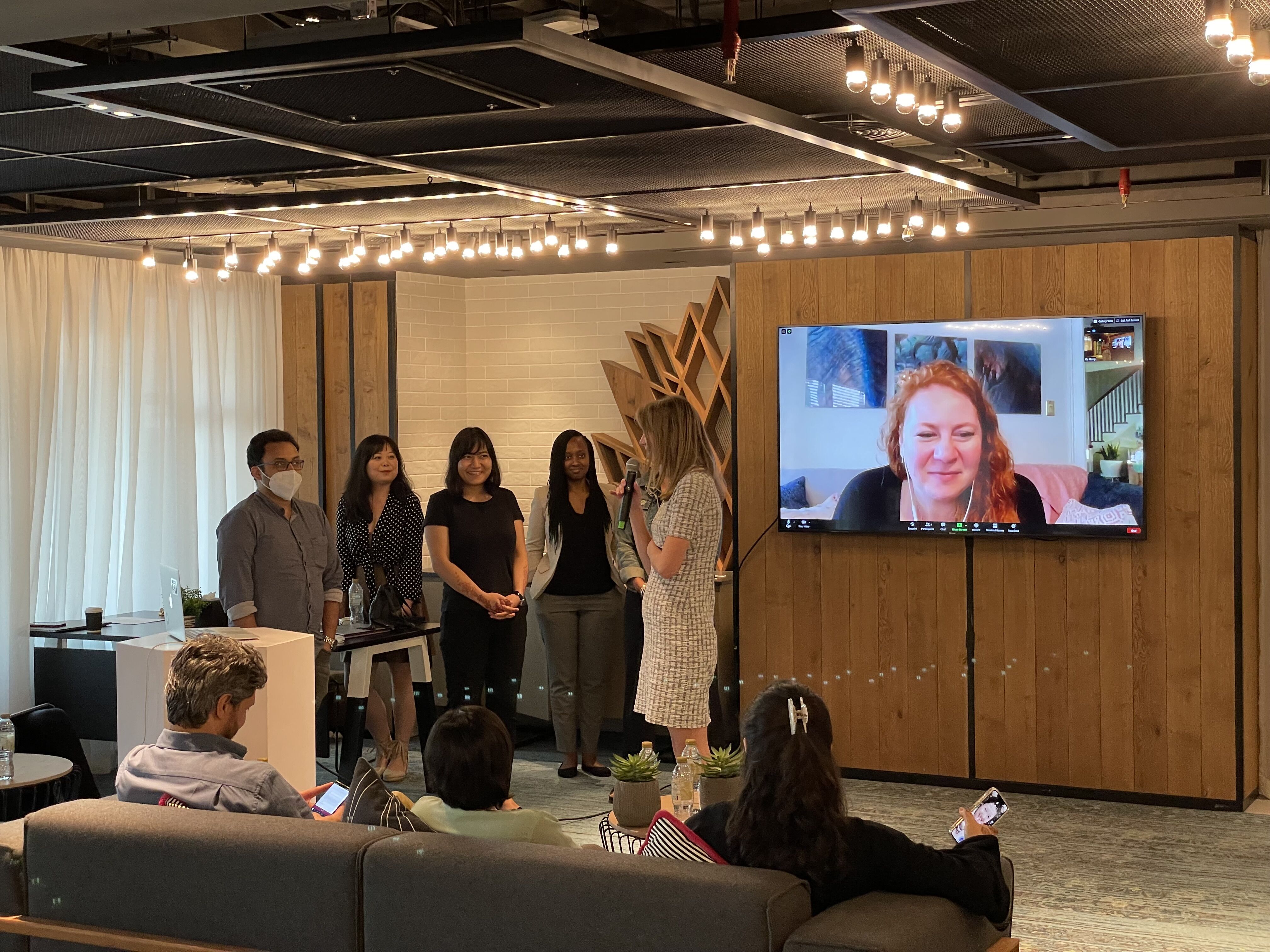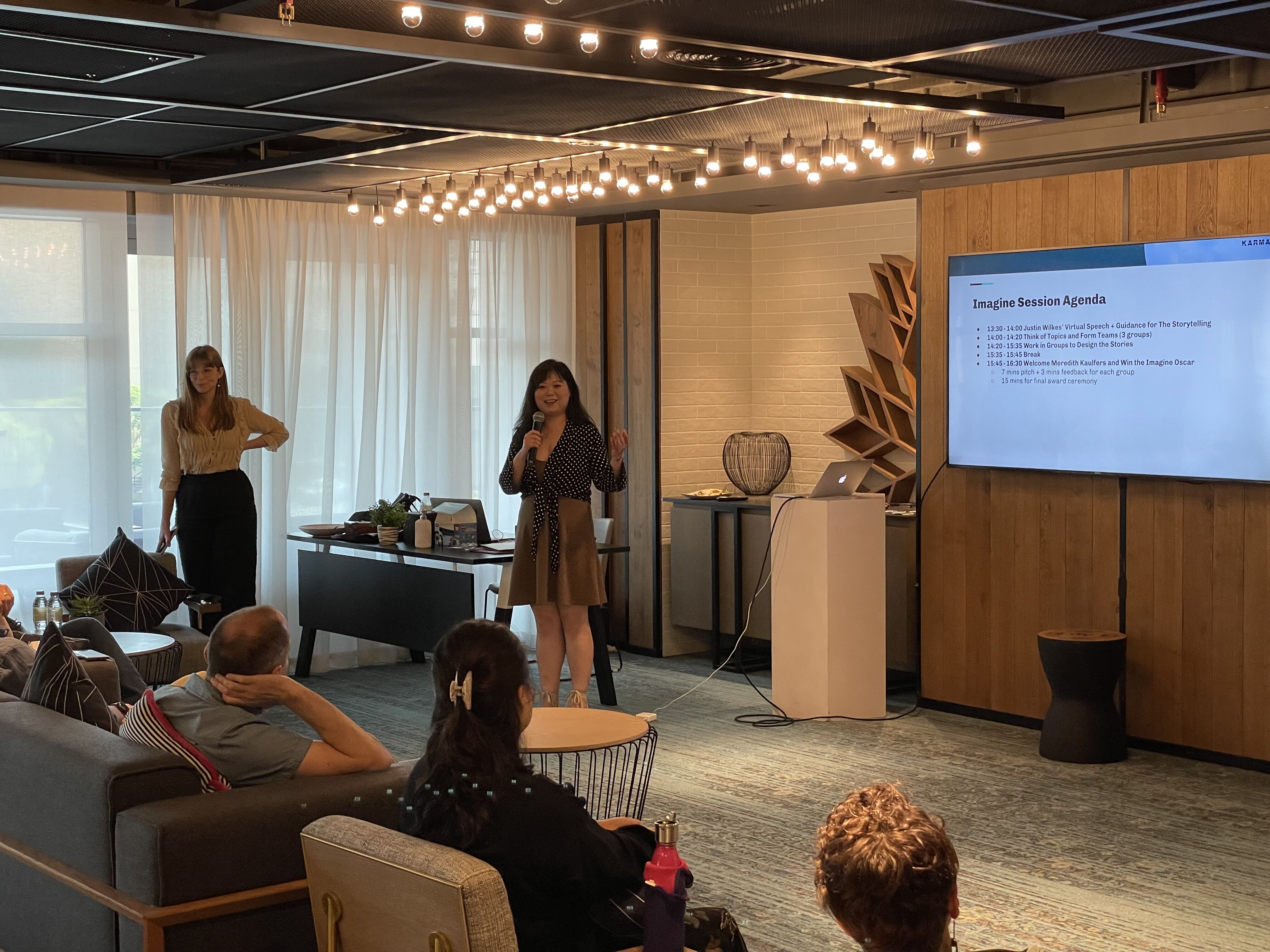 Oxford Smart Space Program
Annual participation in the University of Oxford's Smart Space MBA Program to critically analyse space from a social sciences perspective.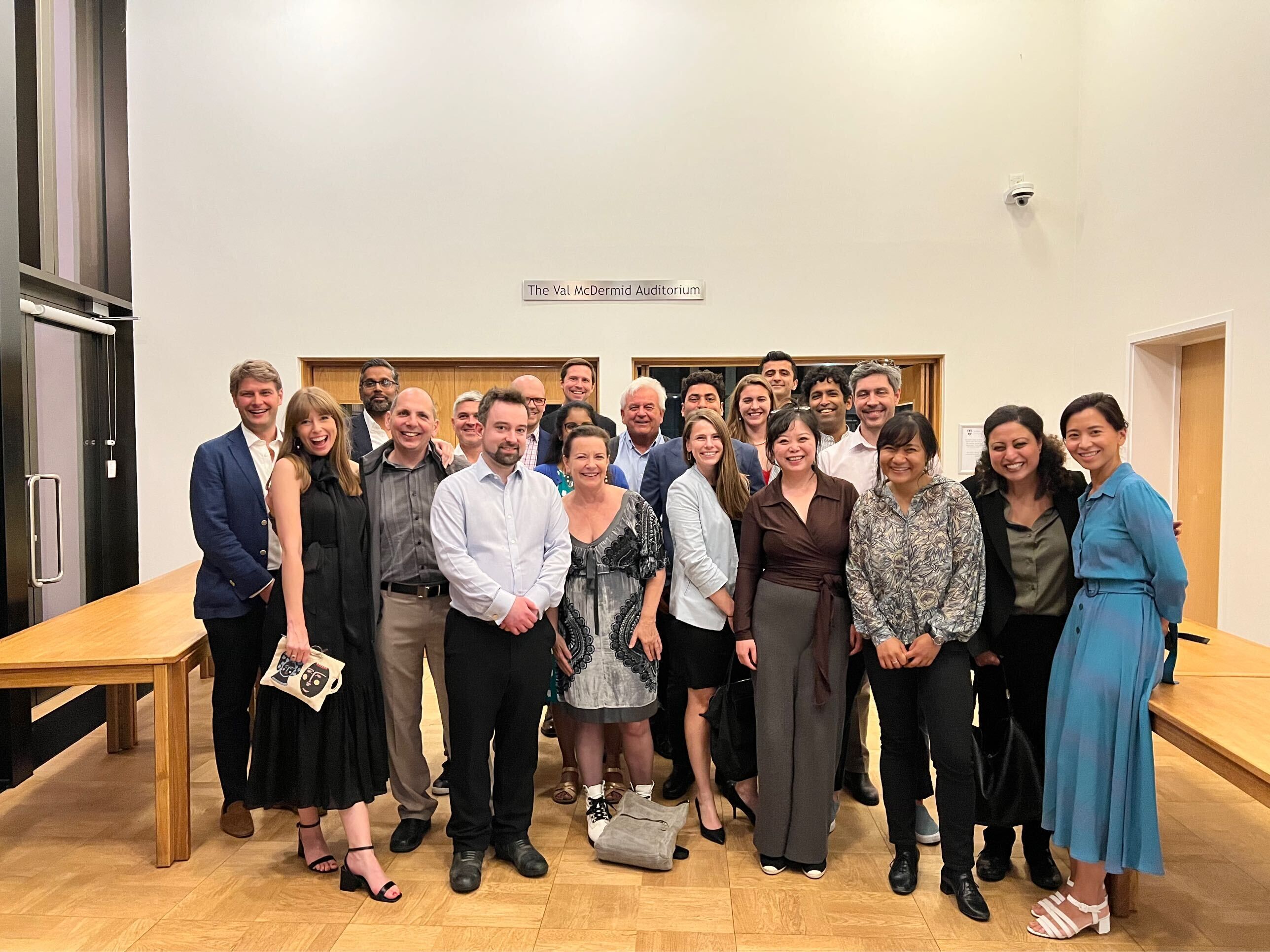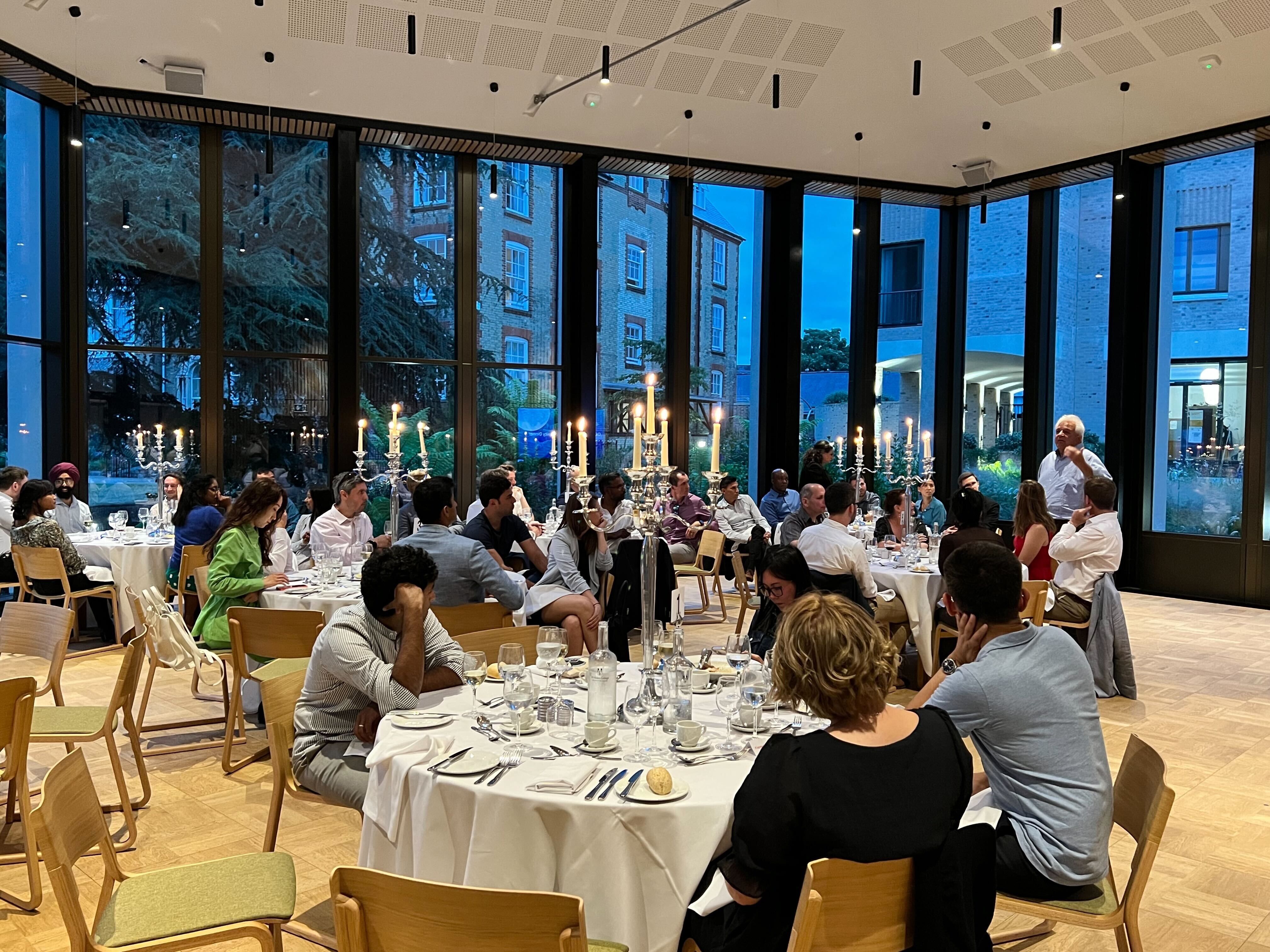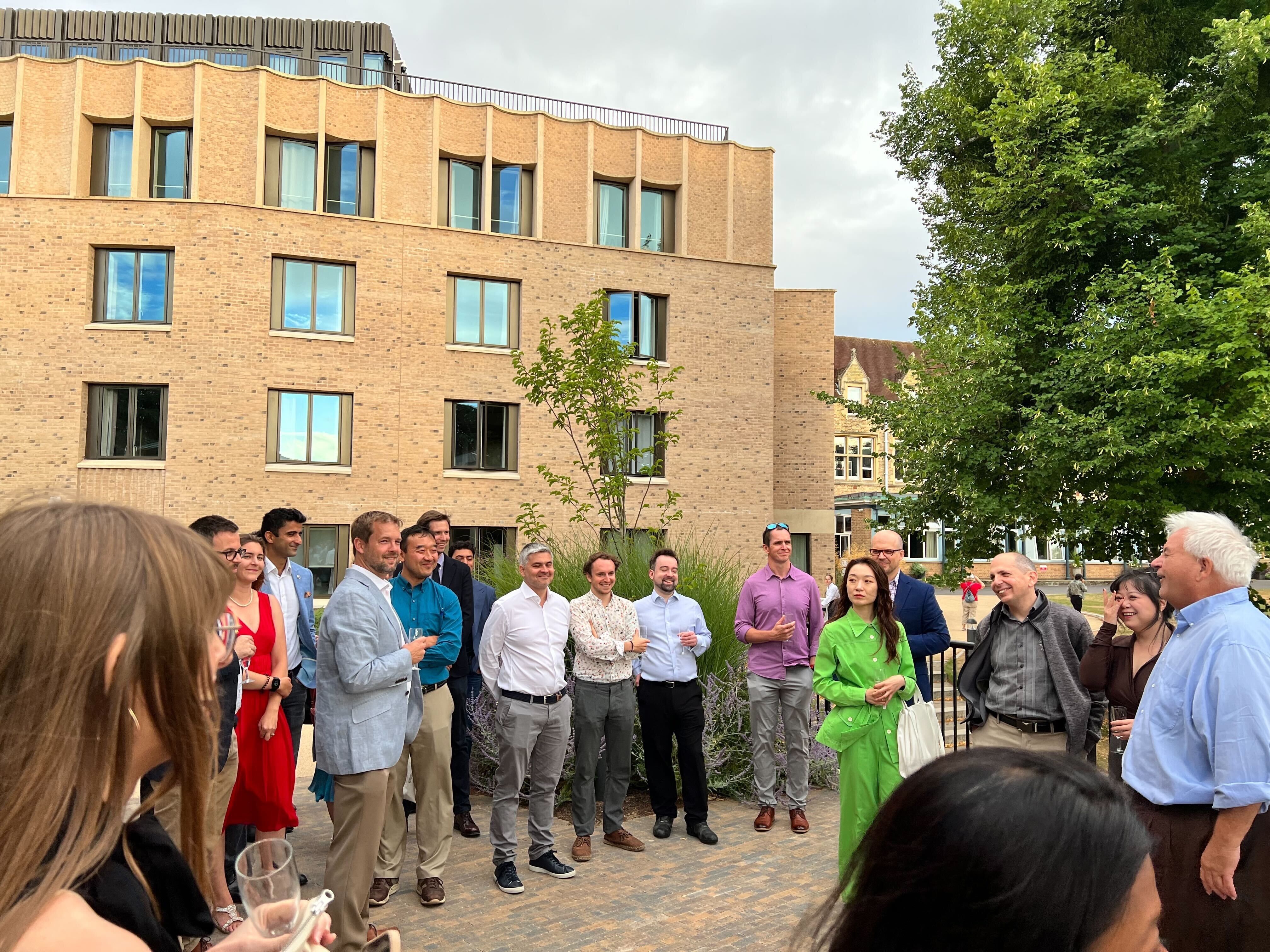 Space for Sustainability
Addressing issues such as climate monitoring and mitigation, the future of space debris, and remote sensing for water conservation, sustainable disaster management, agriculture, supply chains, wildlife conservation, etc.
Explore

Explore
Space for Education
Leveraging space technologies to bridge the digital divide, further communication technologies and encourage future generations to engage with space.
Explore

Explore
Our Impact
In building a common space future, we look to creating and supporting tangible impact. Each year, the Karman Fellows traverse global issues informed by the UN Sustainable Development Goals that space technologies can contribute to solving, together with challenges that exist within the space sector. As a 'space-for-impact' foundation, the Karman Project supports the Fellows in addressing six key Impact Themes: Sustainability, Education, Empowerment, Cooperation, Science and Inspiration.
Space for Empowerment
Applying space technologies for the betterment of developing regions, engaging in capacity building efforts and increasing representation of certain communities within space.
Explore

Explore
Space for Cooperation
Exploring space governance, diplomacy, international cooperation and the participation of emerging players in a changing market.
Explore

Explore
Space for Science
Leveraging space exploration and the space environment for science, research (e.g. microgravity for medicine, biotechnology, agriculture and life sciences) and advocating for the advancement of human knowledge.
Explore

Explore
Space for Inspiration
Engaging and inspiring new audiences via space, advancing cultural endeavours, and exploring the intersection of science and the arts.
Explore

Explore
Each year, 15 Fellows are selected by an independent and global Selection Board to participate in the Karman Fellowship. We welcome your application!
Stay Updated

Stay Updated
2023 applications now closed
Karman Fellowship
FAQs
What time do applications for the Karman Fellowship 2024 close?
Applications will be accepted until 11:59pm CEST (Central European Summer Time) on Friday, March 31st 2024.
What is the eligibility criteria for the Fellowship?
In order to be considered for the Karman Fellowship Program, candidates must meet the following eligibility criteria:


Aged 45 years or younger (as at the application deadline each year);
Complete both the short website application form and the video submission (this will be requested by the Karman Team upon completion of the website application).
What is the selection criteria for the Fellowship?
Exceptional professional achievement and impact in space or a space-related field, with ongoing contributions at a decision-making level.
Demonstrated leadership and initiative in respective organisation, field or community.
Track record of successful cooperations or projects (ideally cross-border or cross-disciplinary).
Demonstrated strategic thinking in relation to critical global issues that space can contribute to solving and/or challenges that exist within the space sector.
Motivation to join the Karman Fellowship Program and the Karman Community (including potential future contribution).
Finally, the Karman Project will consider the candidate's complementary potential in relation to other Fellowship candidates (e.g. diverse representation of nationalities, sectors and disciplines among Fellowship cohort).
What does the application process involve?
Candidates are first asked to submit some basic information about their working history and profile. After confirming eligibility, the Karman Team invites candidates to submit a three-minute video in which candidates can introduce themselves with reference to the Selection Criteria, together with their Resume and any complementary materials (e.g. portfolio, recommendation letter/s, etc.).
When do applications open each year and what does the selection process entail? What are the key dates for 2024?
Applications generally open at the end of January each year and remain open until the end of March. A shortlisting process then takes place to select 50 candidates for presentation to the Selection Board. The Selection Board generally convenes during April for review of the 50 shortlisted applicants, and the 15 Karman Fellows are selected.

Key Dates for 2024:
29 January 2024: Applications open - please note that early applications are encouraged.
31 March 2024: Your Final Submission (video and supplementary materials) due - i.e. applications close.
Early April 2024: Karman Team finalises shortlisted Top 50 candidates.
15 April 2024: Shortlisted candidates selected and Selection Board informed. Shortlisted and unsuccessful candidates informed.
20 April 2024: Selection Day (Selection Board convenes and 15 candidates selected for place in 2024 Fellowship).
Early May 2024: 15 successful candidates offered place in 2024 Fellowship and unsuccessful candidates receive feedback.
What level of my career do I need to be at to become a Karman Fellow?
The Selection Board will be most interested in understanding each candidate's story, and as an interdisciplinary and international community, no two stories are the same. In saying that, we would recommend that candidates are at a 'decision making' level of their career to ensure that they can exercise positive influence beyond the program. This generally means holding a senior position in your respective organisation (e.g. C-Level, Director, Professor), leading international working groups or well-established/recognised initiatives, etc.
Where and when will Karman Week 2024 take place?
Karman Week is a four-day leadership week designed for Karman Fellows to come together in-person. A different host country/city is selected each year to reflect our international values. We are still finalising the details of Karman Week 2024, but it is tentatively set for late October/early November 2024. More details will be made available shortly.
Are there any costs involved in becoming a Karman Fellow?
Our Foundation covers the cost of participation in the Karman Fellowship and associated activities, including the in-person leadership week known as "Karman Week". Travel budgets are made available for Fellows and expenses such as accommodation and food, together with all programming costs and trainings, are sponsored by the foundation. Please note however that Fellows are not paid a stipend to participate in the Fellowship.
Is there any programming for those who are shortlisted, but not selected for the Fellowship? What is a "Karman Pioneer"?
Yes, absolutely! In recognition of their immense achievements and contributions, the 50 shortlisted candidates are invited to become "Karman Pioneers" and participate in certain community activities. Throughout the year, Karman Pioneers can partake in certain partner activities such as the Oxford Smart Space MBA Program and the Karman Gala Dinner.
If I apply for the Karman Fellowship and am not successful, can I re-apply?
Yes, absolutely - candidates are always welcome to re-apply in the future! There have been many occasions where candidates have been accepted upon the second application due to tangible changes in their circumstances, and we welcome updates on your status. Moreover, we have designed the program to support candidates who are shortlisted but have not been selected for the Fellowship to ensure value creation for our community via our Karman Pioneers program. For more information, feel free to contact us.