From India to Oxford to Low Earth Orbit, it's fair to say that the 2022 activities of The Karman Project and our community of space leaders have extended far and wide. Fostering trust, independent dialogue and cooperation between those who shape the future of space, The Karman Project works with global decision-makers who have been recognised for their outstanding leadership and are motivated to amplify their impact.
The Karman Fellowship
In pursuance of this mission, 2022 marked the conclusion of our third Fellowship with 15 leaders coming from Rwanda, China, Costa Rica, United Arab Emirates, France, United States and beyond. We shared an intensive Karman Week together in Normandy, France characterised by rigorous discussion and debate, together with the emergence of true friendships and ideas that can develop when you gather brilliant people who are driven to make a difference in their regions, disciplines and orbits.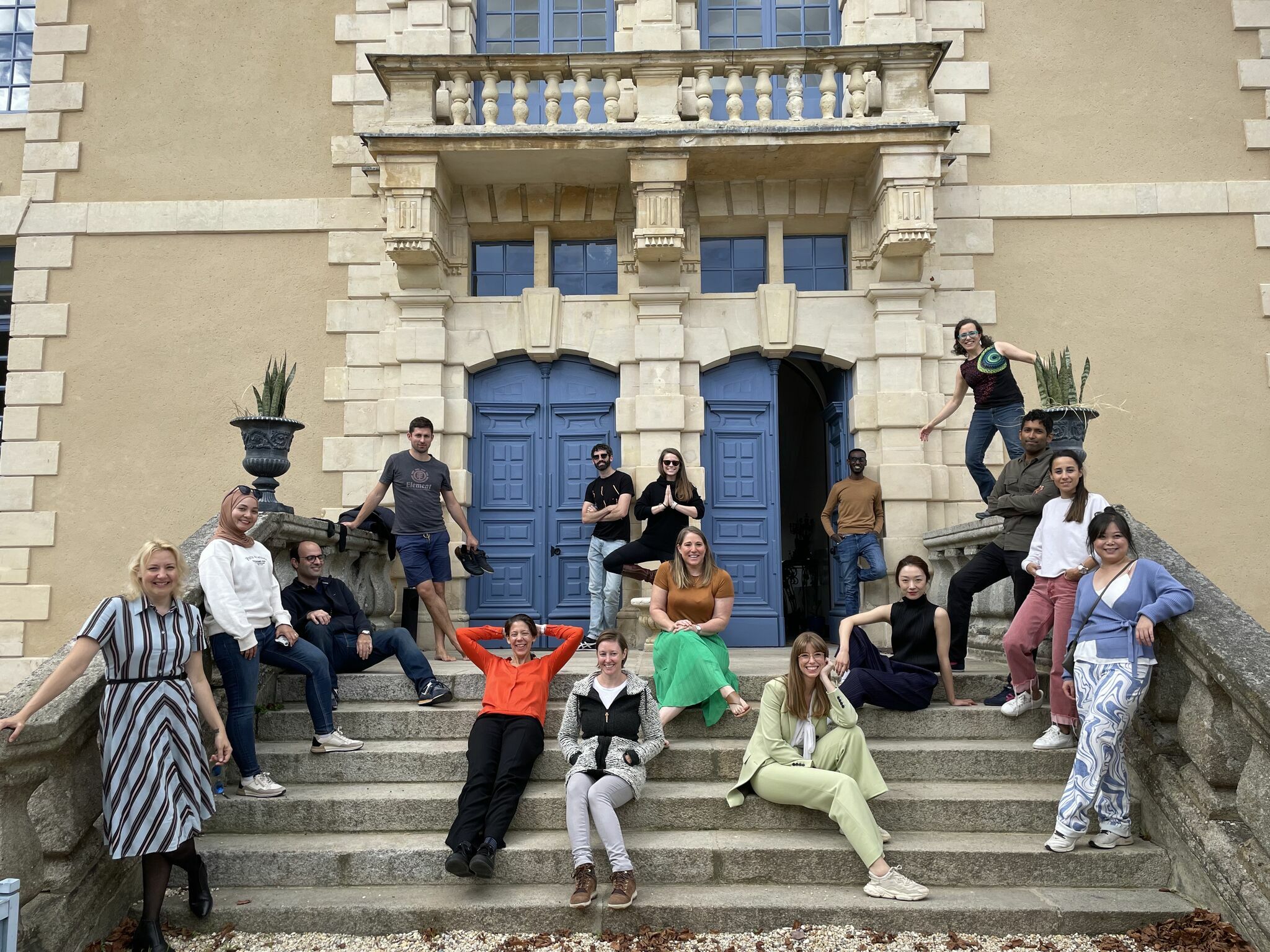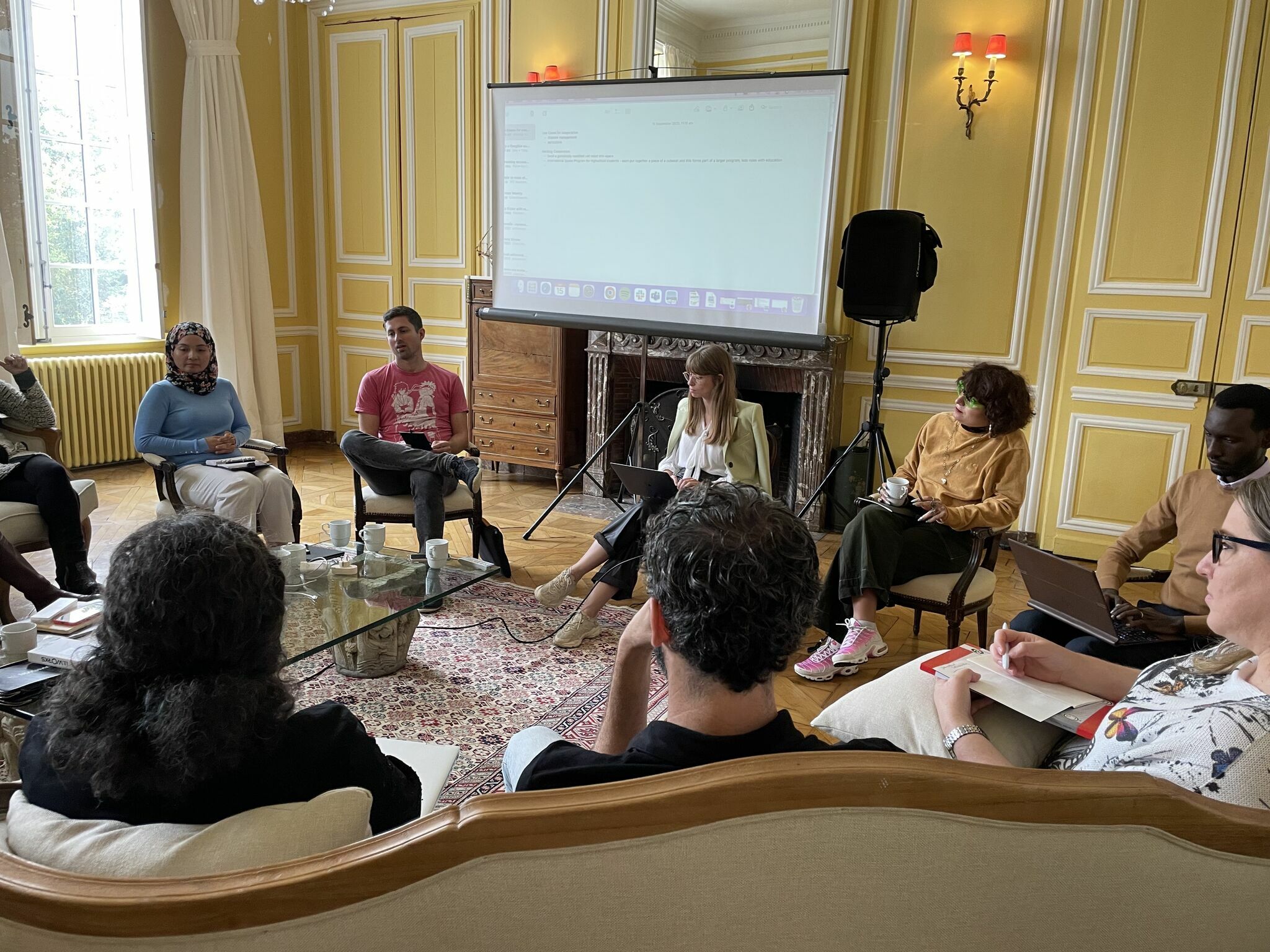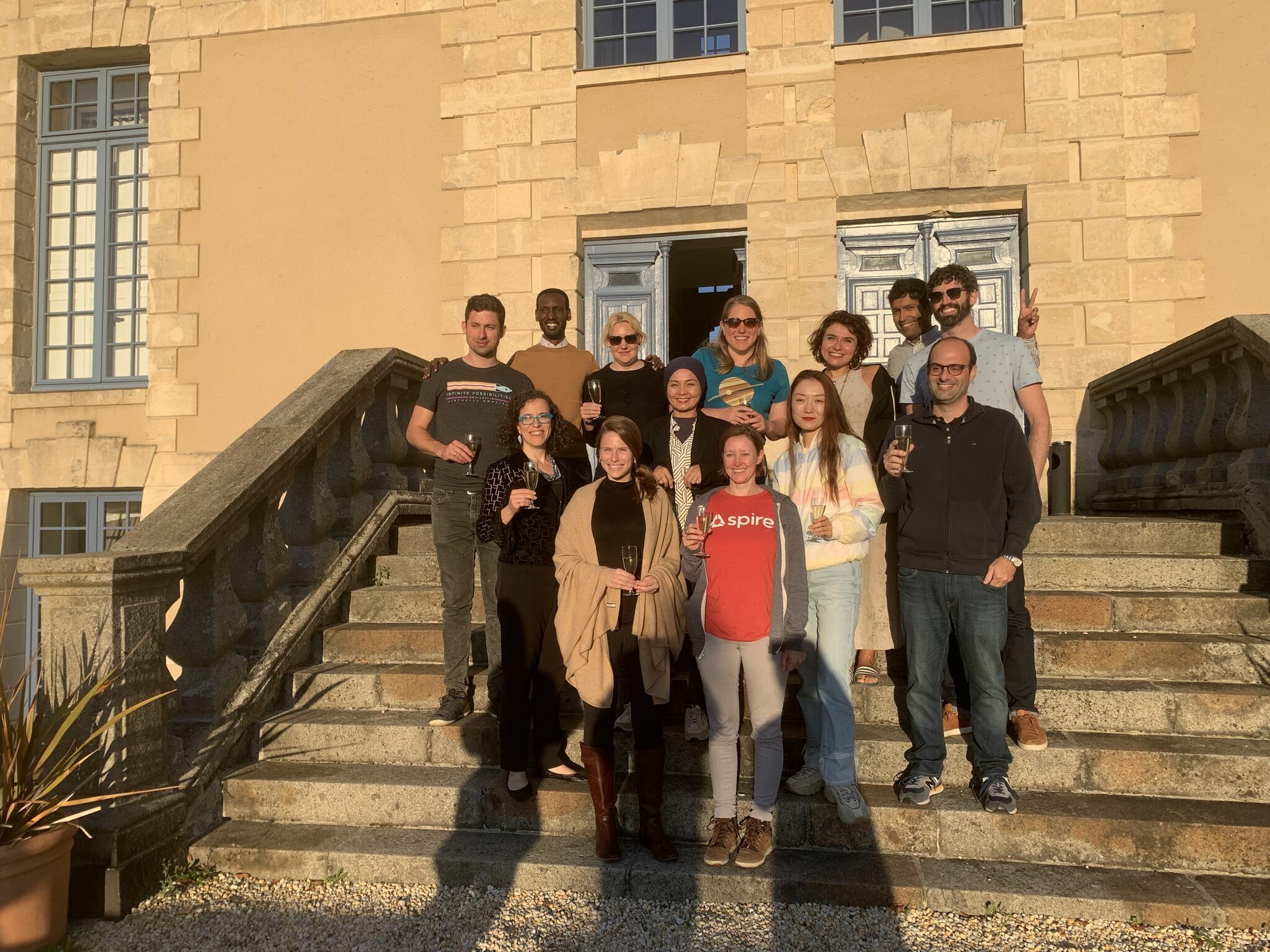 The Fellows formulated a series of commitments towards cooperation and impact in space, taking inspiration from Karman Alumni who have launched new projects (including Pierre Bertrand's 'Space Elevator', Nahum Romero's 'Stories from Home', and Prateep Basu's 'SatSure Sparta'). These were declared at our Annual Gala Dinner in Paris, where IAF President Clay Mowry delivered the keynote address on cooperation in space.
In a nutshell, here's what our 2022 Fellows will be turning their attentions to following Karman Week:
✨ Melania Guerra (Planet) & Mike Lindsay (Astroscale): Investigating the impact of space debris on deep sea ecosystems.
✨ David Dana (European Investment Fund): Fostering access to capital for deeptech and space-focused startups throughout Europe by increasing education among non-specialised VC investors.
✨ Theresa Condor (Spire Global): Promoting Public Private Partnerships for satellite weather data.
✨ Group Commitment of Grier Wilt (NASA), Siti Nur Aazzah Abdul Aziz (Network Integrity Assurance Technologies), Joseph Abakunda (Rwanda Space Agency), Martin Langer (OroraTech), Balachandar Ramamurthy (SpaceX), Xin Liu (MIT Media Lab Space Exploration Initiative), Erika Wagner (Blue Origin): International student payload program designed to inspire collaboration across the globe.
✨ Nelly Ben Hayoun-Stépanian (Artist): Investigating the impacts of intergenerational trauma on future space civilisations, and creating a new forum at the International Astronautical Congress engaging critical thinking and cultural theory to address concepts of international cooperation.
✨ Martin Langer (OroraTech): Providing access to critical wildfire data to at least three remote communities globally, and fostering an information exchange with First Nations communities.
✨ Tricia Larose (Tumors in Space, University of Oslo): Identifying a mutational signature of the gravitational force in the human cancer genome as a pathway to cure cancer.
We're passionately preparing for our 2023 Fellowship, and will launch applications in late January. Watch this space!
Strengthening Our Partnership with The University of Oxford
Other 2022 highlights included our second contribution as co-hosts of the Smart Space MBA Elective with our partners at the University of Oxford in July, and the inaugural Karman-Oxford Community Dinner at St. Hilda's College.
We had the pleasure to invite our Karman Fellows, Pioneers and trusted partners from both the Karman and Oxford communities to share various interdisciplinary perspectives of our space future, covering the topics of space commerce, space governance, investments, humanities and arts.
"We are more than honoured and grateful for another successful program of the Karman-Oxford cooperation, after we launched our official partnership last year," said Ke Wang, Co-Founder and Director of Operations & Growth at The Karman Project. "Our sincere thanks to Dr. Marc Ventresca and everyone from the Oxford Space Initiative for their trust in The Karman Project, and thanks to all the Karman Fellows, Pioneers and MBA participants who provided their valuable insights and practices from within the space industry."
You can read more about the Oxford-Karman activities, and Ke Wang's Social Science Engagement Fellowship here.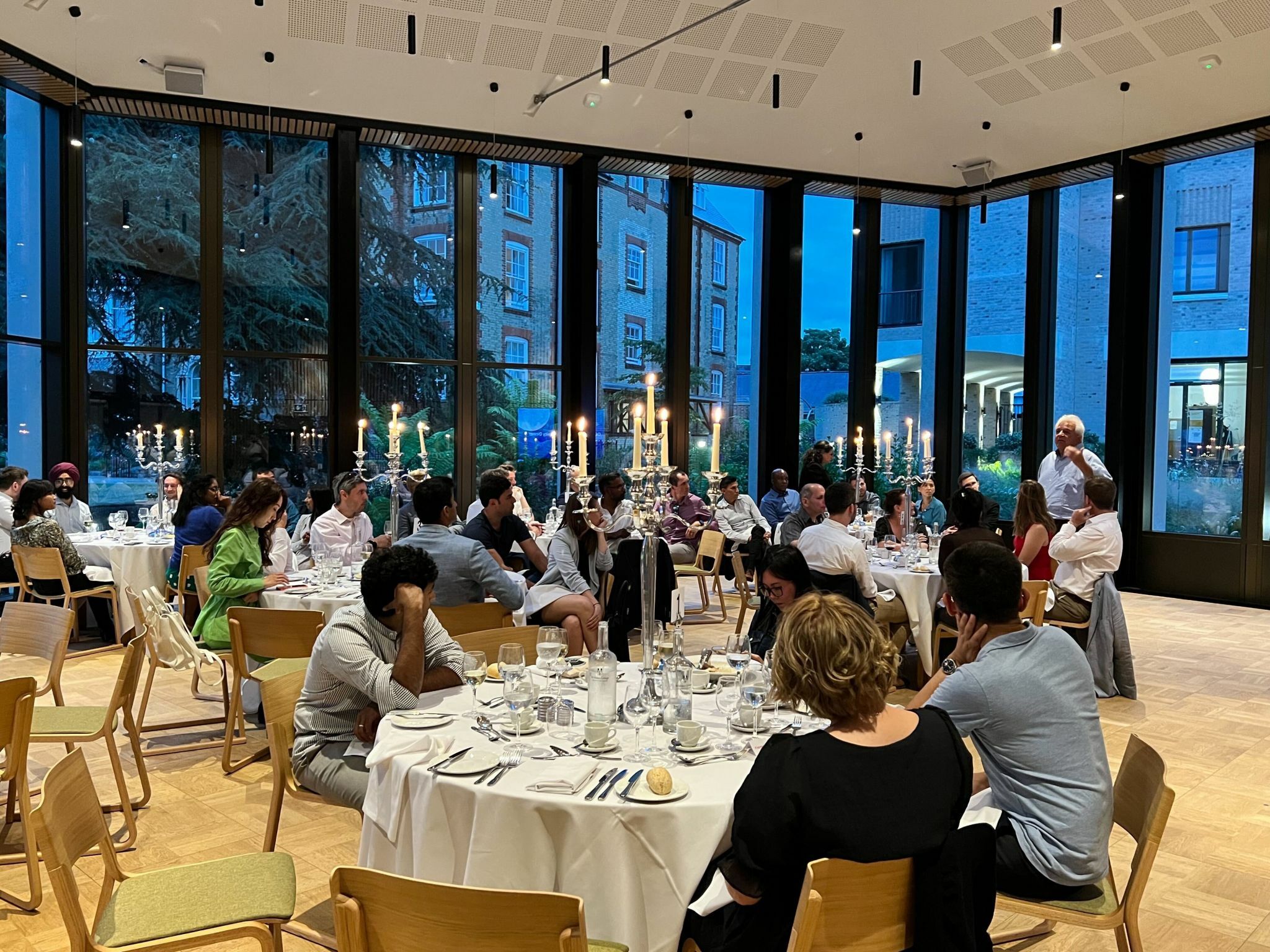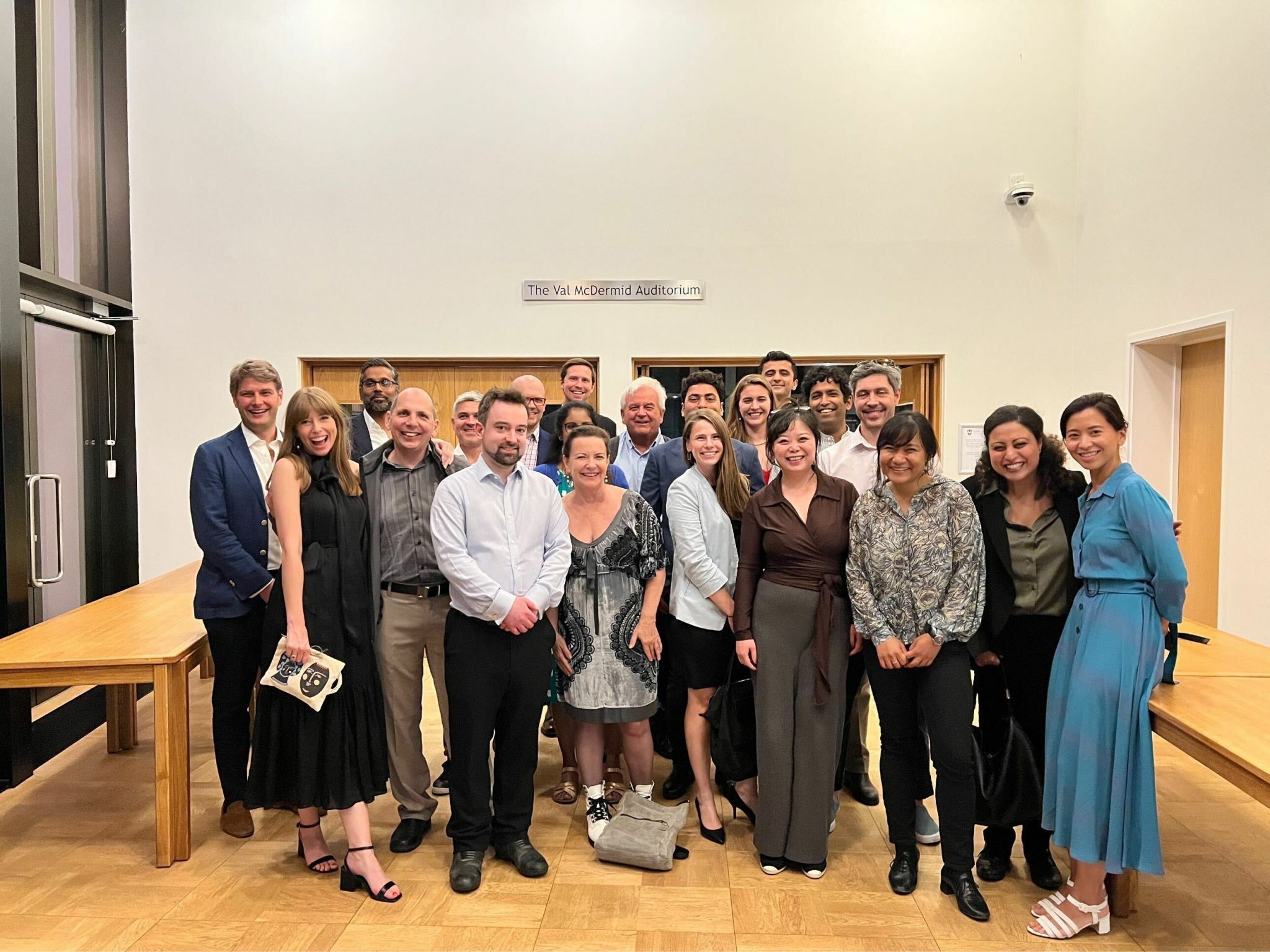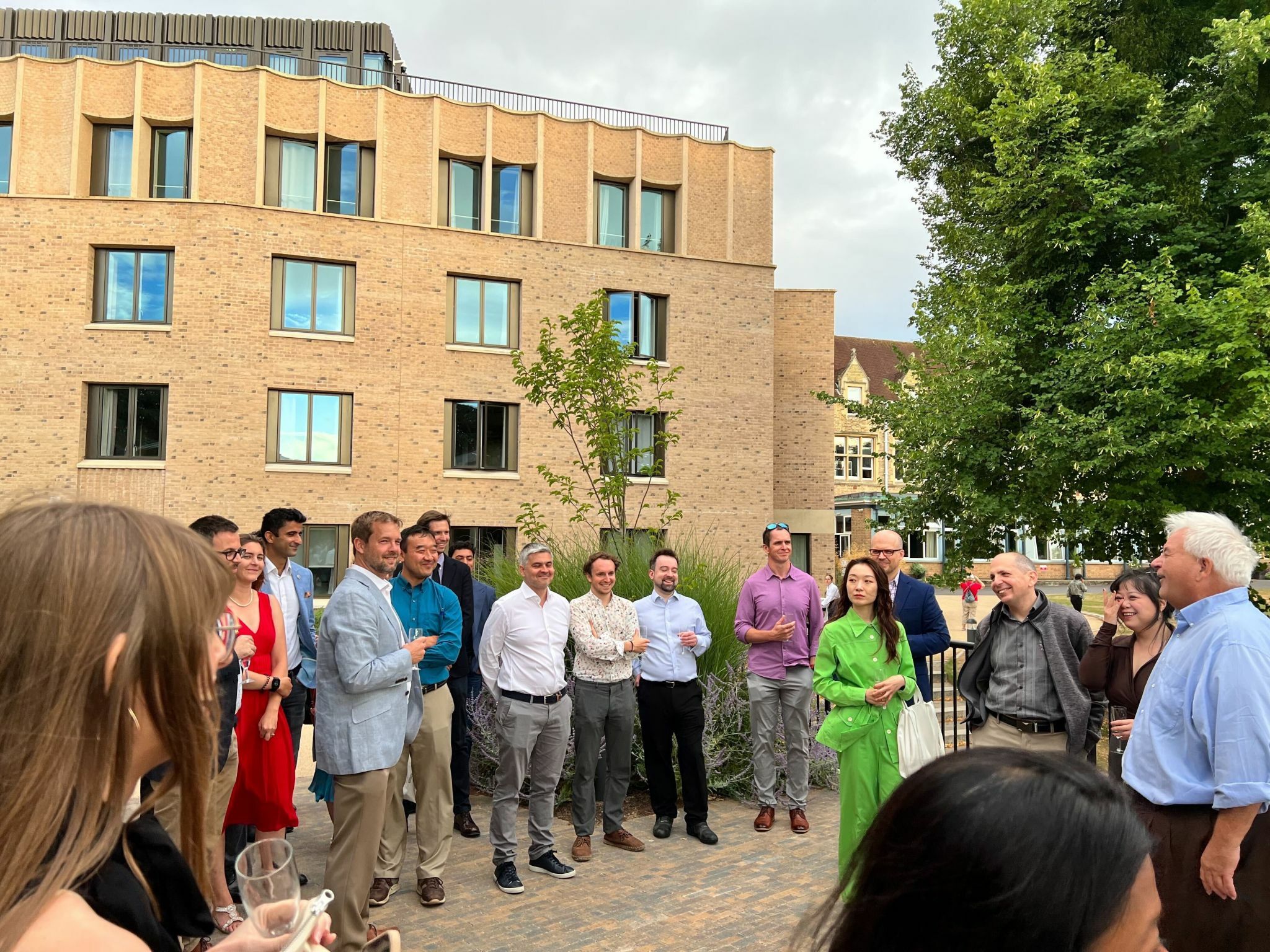 UNESCO Highlight: "An Invitation to Create the Future" with Yo-Yo Ma
In September, our Co-Founder & Chair Hélène Huby joined Yo-Yo Ma on stage with her cello at UNESCO House Paris for "An Invitation to Create the Future" - an incredibly special event celebrating music, space and humanity. Together with Josef Aschbacher, Matthias Maurer and special guests, Hélène discussed her personal experience of taking risks, teamwork in space and on Earth, as well as political tensions and the special role of Europe in enabling a peaceful and cooperative future in space.
Our gratitude to UNESCO, the European Space Agency and of course Yo-Yo Ma for your vision in bringing this together. We went home feeling transformed by the music and the discussions, with the desire to bring more beauty and humanity into our world.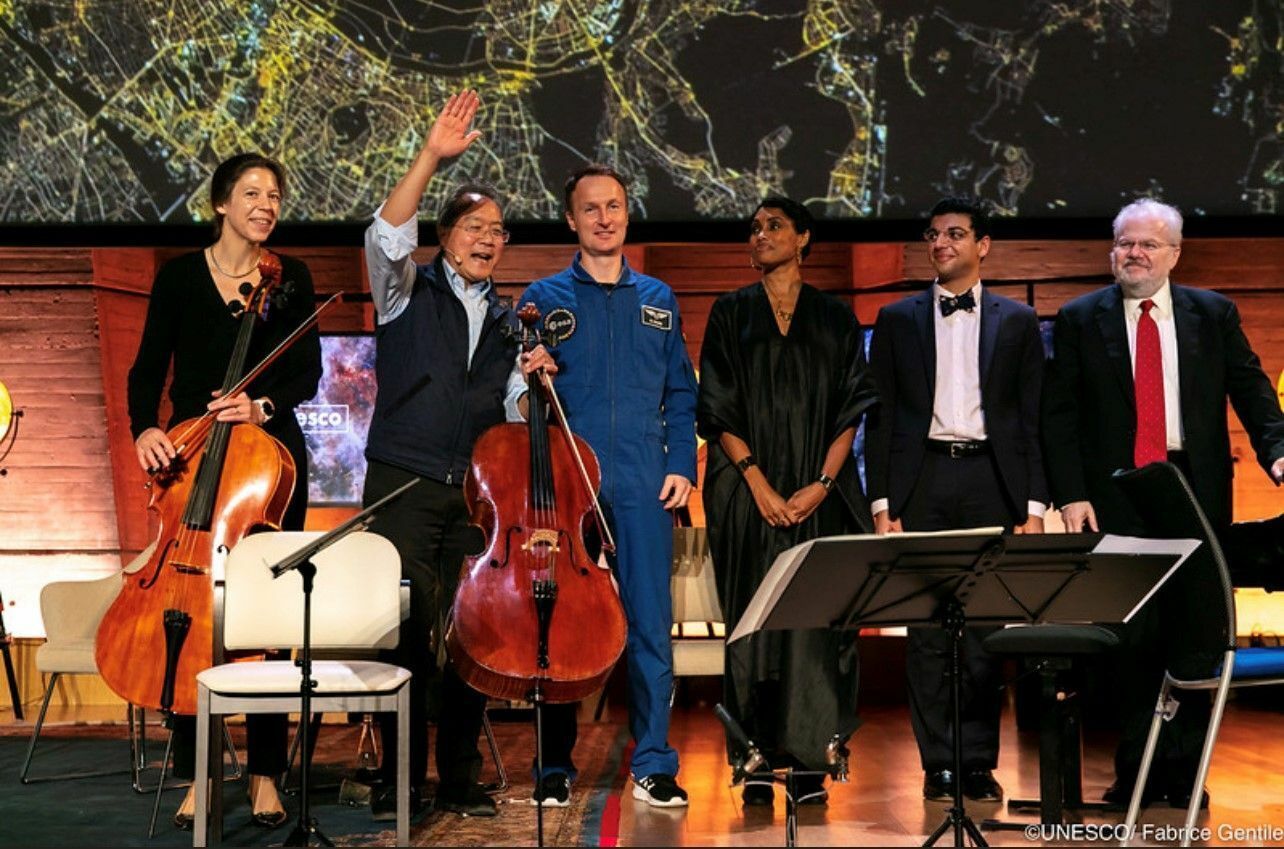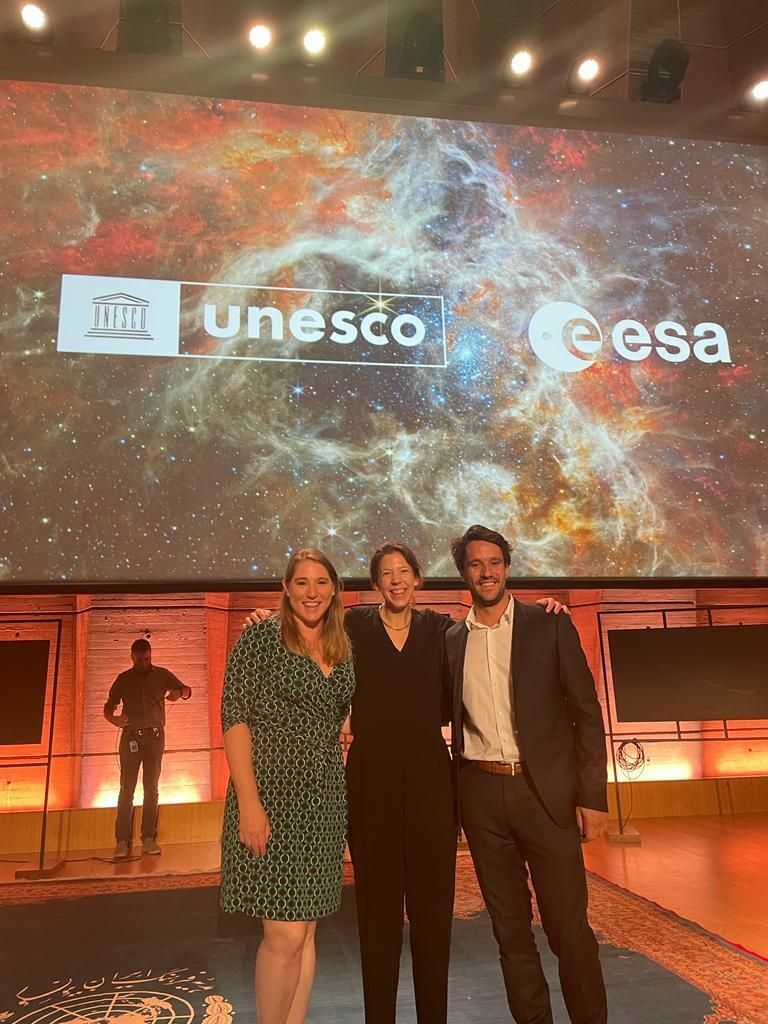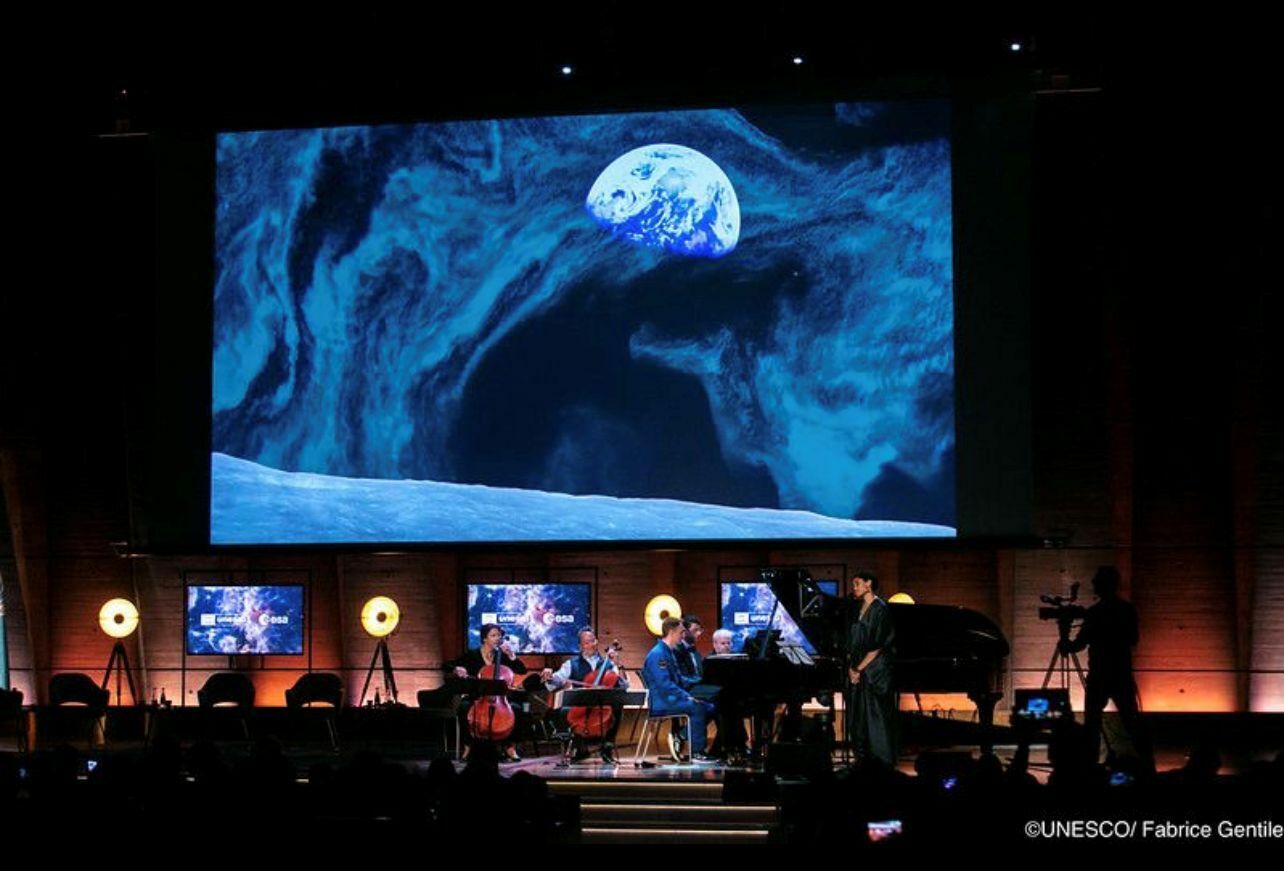 Gathering & Connecting Around The World
We're proud to have established new partnerships with the Space Prize Foundation, which inspires young women worldwide to pursue STEAM (Science, Technology, Engineering, Arts, and Mathematics) education and explore careers in the growing space industry, and The Toucan Project, which supports students to build better lives through access to education, vocational training and internship opportunities. We're looking forward to co-creating more programs and events together in 2023.
Finally, we had the pleasure to connect with many community members at the International Astronautical Congress in Paris, and the Australian Space Forum in Adelaide. Cheers to another packed year ahead, and our most sincere thanks for your support throughout 2022!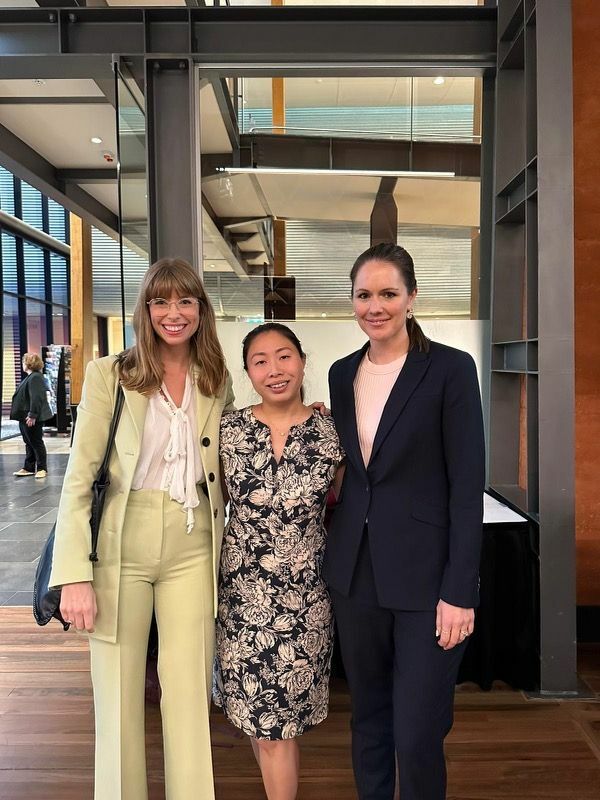 About the Karman Fellowship
Each year the Karman Fellowship Program supports 15 carefully selected Karman Fellows in strengthening their mutual relations, meeting with global leaders and shaping common agendas for the future of space. It promotes cooperation through action, working with curated decision-makers who have been recognised for their outstanding leadership and who are motivated to amplify their impact. We foster values-based leadership, trusted relationships and independent dialogue, and take strategic action for positive impact across key areas - in space and using space.
About the Karman Project
The Karman Project strengthens trust, fosters independent dialogue and encourages cooperation between global leaders in business, technology, politics, science and the arts who want to positively impact space. The Karman Project is a nonprofit and independent foundation headquartered in Germany.
Contact
Hannah Ashford
Director, Fellowship & Community, The Karman Project
Email: hannah@karmanproject.org