Apply
Karman

Fellowship 2023

In applying to become a Karman Fellow, you are signalling your intention to join a community of thought-leaders who care deeply about the future of space - and its role in the future of humanity.
Should you be selected as a Karman Fellow of 2023, you will be welcomed together with other leaders from the fields of science, tech, business, politics and the arts to shape common projects and agendas, placing space at the service of humankind.
We believe in transmitting cross-disciplinary and cross-regional perspectives to those who are shaping the future of space, and amplifying your voices in strategic discussions. We will work to accelerate leadership, trust and cooperation among you, creating impact with positive action.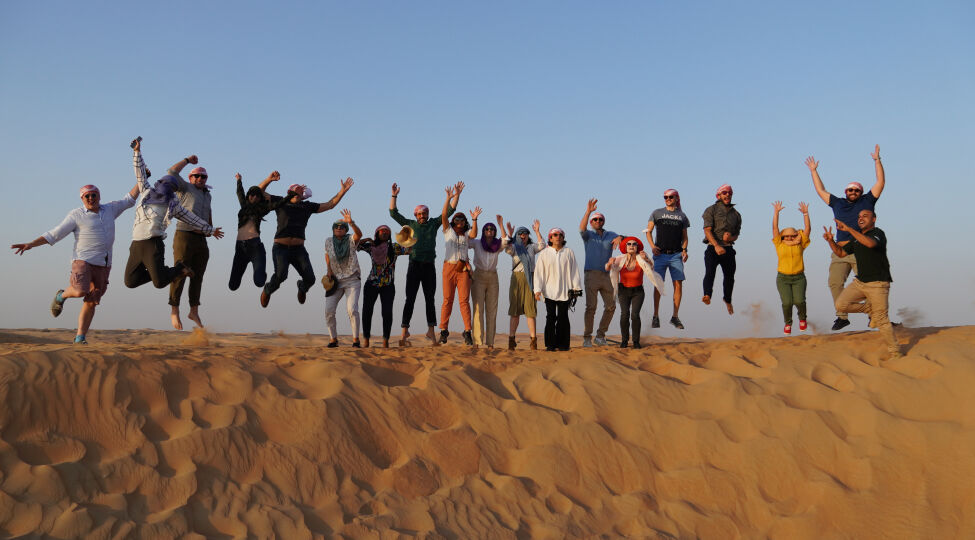 The Application Process
01 / 06 steps
on the Karman Fellowship, taking careful note of the FAQs.
02
Apply or nominate somebody
for the Karman Fellowship (they will then be invited to apply). All applications will be considered equally.
03
Answer some basic questions
about your profile to help us get to know you and assess your eligibility for the Fellowship.
with instructions and access to a portal to complete the second step of the application process.
05
Record your three-minute video
and upload it to the application portal, together with any accompanying materials (e.g. Resume, Portfolio).
of the top 50 candidates will take place in early April 2023, and shortlisted submissions will be presented to the Karman Selection Board in late April 2023.
FAQs
What time do applications for the Karman Fellowship 2023 close?
Applications will be accepted until 11:59pm CEST (Central European Summer Time) on Friday, March 31st 2023.
What is the eligibility criteria for the Fellowship?
In order to be considered for the Karman Fellowship Program, candidates must meet the following eligibility criteria:


Aged 45 years or younger (as at the application deadline each year);
Complete both the short website application form and the video submission (this will be requested by the Karman Team upon completion of the website application).
What is the selection criteria for the Fellowship?
Exceptional professional achievement and impact in space or a space-related field, with ongoing contributions at a decision-making level.
Demonstrated leadership and initiative in respective organisation, field or community.
Track record of successful cooperations or projects (ideally cross-border or cross-disciplinary).
Demonstrated strategic thinking in relation to critical global issues that space can contribute to solving and/or challenges that exist within the space sector.
Motivation to join the Karman Fellowship Program and the Karman Community (including potential future contribution).
Finally, the Karman Project will consider the candidate's complementary potential in relation to other Fellowship candidates (e.g. diverse representation of nationalities, sectors and disciplines among Fellowship cohort).
What does the application process involve?
Candidates are first asked to submit some basic information about their working history and profile. After confirming eligibility, the Karman Team invites candidates to submit a three-minute video in which candidates can introduce themselves with reference to the Selection Criteria, together with their Resume and any complementary materials (e.g. portfolio, recommendation letter/s, etc.).
When do applications open each year and what does the selection process entail? What are the key dates for 2023?
Applications generally open at the beginning of February each year and remain open until the end of March. A shortlisting process then takes place to select 50 candidates for presentation to the Selection Board. The Selection Board generally convenes during April for review of the 50 shortlisted applicants, and the 15 Karman Fellows are selected.

Key Dates for 2023:
1 February 2023: Applications open - please note that early applications are encouraged.
31 March 2023: Your Final Submission (video and supplementary materials) due - i.e. applications close.
Early April 2023: Karman Team finalises shortlisted Top 50 candidates.
14 April 2023: Shortlisted candidates selected and Selection Board informed. Shortlisted and unsuccessful candidates informed.
22 April 2023: Selection Day (Selection Board convenes and 15 candidates selected for place in 2023 Fellowship).
Early May 2023: 15 successful candidates offered place in 2023 Fellowship and unsuccessful candidates receive feedback.
What level of my career do I need to be at to become a Karman Fellow?
The Selection Board will be most interested in understanding each candidate's story, and as an interdisciplinary and international community, no two stories are the same. In saying that, we would recommend that candidates are at a 'decision making' level of their career to ensure that they can exercise positive influence beyond the program. This generally means holding a senior position in your respective organisation (e.g. C-Level, Director, Professor), leading international working groups or well-established/recognised initiatives, etc.
Where and when will Karman Week 2023 take place?
Karman Week is a four-day leadership week designed for Karman Fellows to come together in-person. A different host country/city is selected each year to reflect our international values, and as members of the International Astronautical Federation, we generally aim to align Karman Week with the International Astronautical Congress. We are still finalising the details of Karman Week 2023, but it is tentatively set for late September/early October 2023. More details will be made available shortly.
Are there any costs involved in becoming a Karman Fellow?
Our Foundation covers the cost of participation in the Karman Fellowship and associated activities, including the in-person leadership week known as "Karman Week". Travel budgets are made available for Fellows and expenses such as accommodation and food, together with all programming costs and trainings, are sponsored by the foundation. Please note however that Fellows are not paid a stipend to participate in the Fellowship.
Is there any programming for those who are shortlisted, but not selected for the Fellowship? What is a "Karman Pioneer"?
Yes, absolutely! In recognition of their immense achievements and contributions, the 50 shortlisted candidates are invited to become "Karman Pioneers" and participate in certain community activities. Throughout the year, Karman Pioneers can partake in certain partner activities such as the Oxford Smart Space MBA Program and the Karman Gala Dinner.
If I apply for the Karman Fellowship and am not successful, can I re-apply?
Yes, absolutely - candidates are always welcome to re-apply in the future! There have been many occasions where candidates have been accepted upon the second application due to tangible changes in their circumstances, and we welcome updates on your status. Moreover, we have designed the program to support candidates who are shortlisted but have not been selected for the Fellowship to ensure value creation for our community via our Karman Pioneers program. For more information, feel free to contact us.